The Moral Compass: Establishing a Mission That Reflects the Founder's Legacy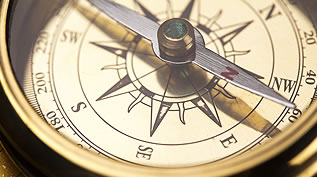 Telling the story of the Graustein family and the creation of the Memorial Fund is probably the clearest way to explain why the Memorial Fund exists and what it does. Listening to the stories of the people, families, and communities we work with is an essential part of our work. Supporting and inspiring the children of our communities is what we seek to achieve.
My grandfather, Adolph Graustein, emigrated to Boston from Prussia in 1874 at the age of 12. His father put him to work with a tinsmith and then a milk dealer. Ten years after he landed he went into the milk business himself and started a family.
Graustein was determined that his children should make the most of the freedom and opportunities of this country; he encouraged and supported all of his children to pursue education as a way of creating their own opportunities.
Archibald, the eldest and my father, attended the Cambridge public schools, graduated from Harvard college and law school, and made a career in law and business. William earned a doctorate in mathematics at the University of Bonn and became a professor of mathematics at Harvard. Jeannette and Alice were among the first women to earn PhD's in the natural sciences from Harvard. Edward became an engineer, and Winifred was elected State Senator in New Hampshire.
Each of them pursued an education with vigor and applied the skills and insights he or she acquired to innovate, to lead, or to establish new directions.
Tragedy leads to family philanthropy
William Caspar Graustein died in an automobile accident in 1941. I was born four years later and named after him. My father established the William Caspar Graustein Memorial Fund in the following year for "religious, charitable, scientific, literary and educational purposes within the United States of America." He used the Memorial Fund to carry out his and his family's charitable giving until his death in 1969. The largest gift went to establish a chair of mathematics at Harvard in his brother's name.
Following his death, the Memorial Fund was left with a small endowment. In 1987 the sale of a business my father had started greatly increased the value of a trust for his widow Hallie Hubbard Graustein, my mother. She and I decided that upon her death the assets of that trust should go to the Memorial Fund. She died in January 1993, and by the end of the year her estate was transferred to the Memorial Fund.
Finding an appropriate memorial
In planning how the Memorial Fund should apply its new resources, the trustees asked, "What approach to needs and opportunities at the end of the twentieth century would be an appropriate memorial to the experience and achievement of an immigrant family of the nineteenth century?" Education transformed my parent's generation's capacity to imagine and achieve their goals. We asked many people involved in education to speak about their work and views; they rewarded us by sharing their passions and their insights.
After listening to these voices, the trustees established the mission for the Memorial Fund, "to improve the effectiveness of education in fostering both personal development and leadership."
This mission reflects the gift my grandfather and his community gave to their children. Keeping that gift alive by passing it on to our children is a fitting way to honor them. To accomplish this mission, we have set three goals:
To engage young children more deeply in their own education.
To support Connecticut communities in improving education for their elementary and pre-school children. We think of communities both geographically and culturally, and mean to include teachers, parents, administrators and others who have a concern for the lives of children.
To develop both statewide and local leadership dedicated to improving and advocating for education.