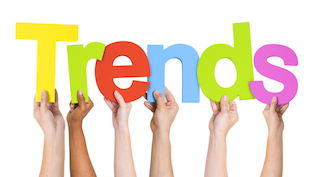 What are the most important trends in family philanthropy? Where is the field headed, where has it been, and what will the new generation of family philanthropy leaders be concerned about when making decisions related to the management, governance, and grantmaking priorities of their organizations? Check out our slide show on Top Trends in Family Philanthropy, and then view the additional related resources for additional information.
Twelve top trends in family philanthropy
Trend #1: Family philanthropy is on the rise
The number of families participating in organized philanthropy in the U.S. continues to rise rapidly. Established family philanthropists have shown the determination to see their philanthropic agendas through economic rough patches, while diversified giving options, like donor-advised funds, are opening the door for the newly philanthropic:
Active grantmaking foundations in the U.S. have more than tripled over the past 20 years.
There are now over 100,000 foundations in existence.
Donor-advised funds show similar expansion rates—as of 2012, there are more than 200,000 donor-advised funds in existence.
Family foundations and other philanthropic ventures currently control over $400 billion in assets.
Trend #2: Choosing impact over longevity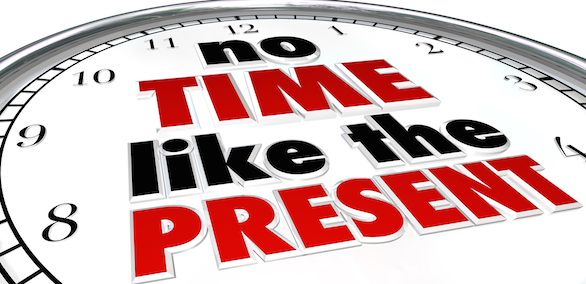 More donors and family foundations than ever are choosing to spend out their philanthropic resources in pursuit of their mission. Identifying an area of immediate need and strategically spending out philanthropic assets to address that need is not a new idea. Over the past decade, a growing number of funders of all shapes and sizes have announced plans to spend out. Lenore Hanisch, co-executive director, trustee and daughter-in-law of the Quixote Foundation's founder, explains her foundation's approach to "spending up," as they call it in a recent post for the Tactical Philanthropy Blog:
"The reality is we didn't decide against perpetuity at all. We decided we could generate a more significant perpetual impact if we put all our assets into action now, in lieu of institutional immortality."
Trend #3: The shift to multi-generational boards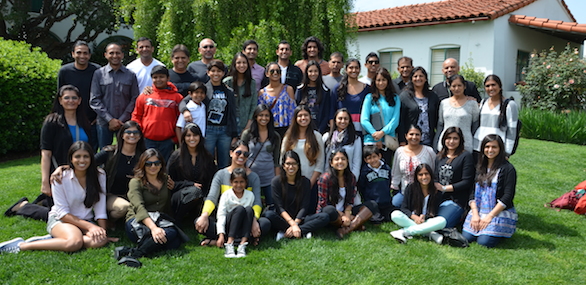 Perhaps the most significant trend affecting family philanthropy is the generational transition, which will continue to play out over the next few decades. Shaped by a different set of social, economic, and cultural experiences, each generation brings its own worldview to the table. In addition to creating tremendous learning opportunities, multi-generational boards are redefining succession discussions and leadership development. Families more diverse than ever will determine how much goes to the next generation, to the government and to charity:
Once an intergenerational discussion, a family's legacy is increasingly multi-generational.
Currently, there are four generations over the age of 21 who are engaged in family philanthropy.
An estimated $41 trillion will pass from one generation to the next between 1998 and 2052.
(Image courtesy of Dipak Desai and The Tarsadia Foundation.)
Trend #4: Welcoming a new generation of leaders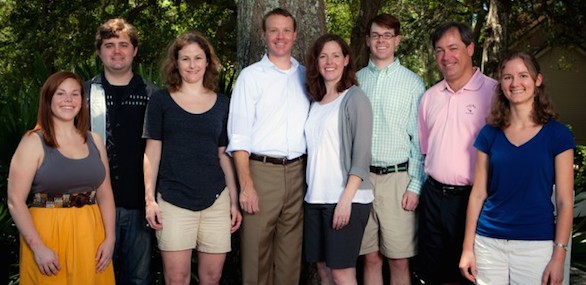 Family foundations have seen a steady influx of new leadership from younger family members and community leaders. Over the next 10 years, leadership changes will take place at hundreds, if not thousands, of prominent family foundations. The Hill-Snowdon Foundation in Washington, DC elected a 26-year-old board chair and invited young family members to become nonvoting board members at the age of 16 and voting members by the age of 21. Many others, including the Self Family Foundation, the Tarsadia Foundation, the Y & S Nazarian Family Foundation, and the Surdna Foundation have created formal structures for training the next generation of leadership. (Image courtesy of the Self Family Foundation.)
Trend #5: Using new technology to connect with the community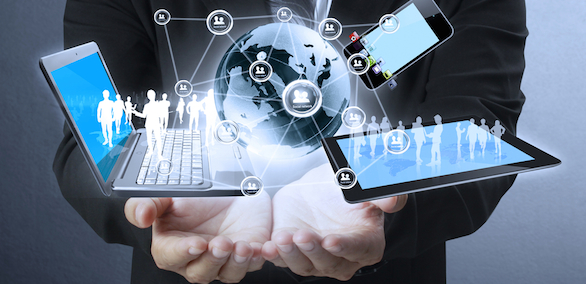 Family foundations have become much more creative in their use of websites and social media. A rapidly growing percentage of family foundations use the Internet to interact with their community, such as the Peery Foundation blog, the Charles and Lynn Schusterman Family Foundation's twitter feed, the Frieda C. Fox Foundation's virtual site visits and the Ansara Family Fund's website and blog which highlights recovery efforts in Haiti. Funders are also using private discussion boards, videoconferencing and other new tools to bring board members together, regardless of their location. This allows funders to connect with current and potential partners, change course when necessary and achieve more significant results.
Trend #6: Finding a wealth of data and resources at your fingertips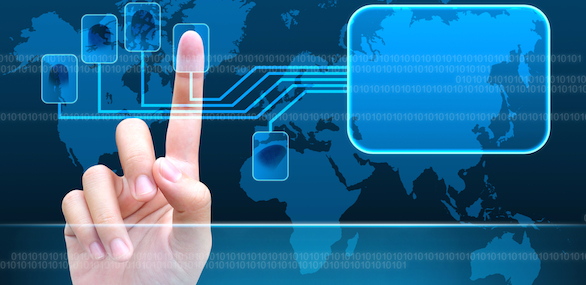 Family philanthropists have a variety of powerful resources available to them for finding information about nonprofits and funding evidence-based solutions to key issues. Groups such as Great Nonprofits, Philanthropedia and GiveWell promise a new breed of online charity rating sites that provide direct access to issue experts, volunteers and those served by nonprofits. Additional resources in the field include Grantmakers for Effective Organizations, GuideStar, Charity Navigator, BBB Wise Giving Alliance and the American Institute of Philanthropy. Meanwhile, groups such as New Profit Inc., Ashoka, the Skoll Foundation, the Omidyar Network, the Schwab Foundation for Social Entrepreneurship, Root Cause and Echoing Green are developing and sharing databases and case studies of high-performing organizations and scalable solutions.
Trend #7: Aligning investments with a mission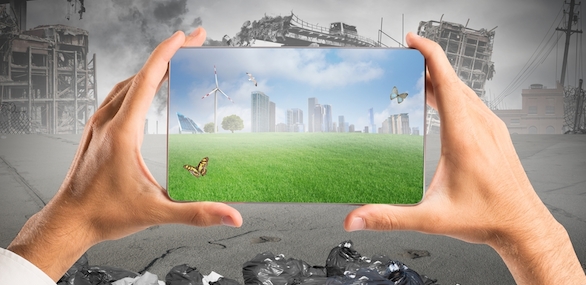 Family philanthropists are increasingly dedicating a larger portion of their endowments to activities that align their investments with their grantmaking mission and objectives—and the marketplace for "impact investing" is expected to reach more than $1-trillion by 2020. At the vanguard of this approach, family foundations and funds use impact investing to align their values with investment philosophy and foster sustainable growth in their communities. Younger generations of donors use impact investing to address areas such as climate change, building sustainable cities and advancing sustainable agriculture. Additionally, family foundations across the country helped create Mission Investors Exchange, which helps its more than 100 members exchange ideas, tools and experiences to increase the impact of their capital. NCFP Friends, including the Jessie Smith Noyes Foundation, the Mary Reynolds Babcock Foundation, the Needmor Fund, the F.B. Heron Foundation, the Russell Family Foundation and the Jacobs Family Foundation (among others), are good models for others interested in this approach.
Trend #8: Choosing a "hands-on" approach to giving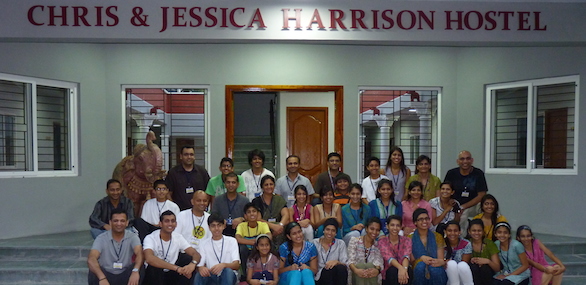 The number of philanthropically active young donors continues to rise—and many take a "hands-on" approach to their giving. Other current trends in philanthropy, including impact investing, adaptive philanthropy, and high-engagement philanthropy, also encourage funders and investors to become more personally involved in their giving. New large-scale donors, beneficiaries of the ongoing technology boom, are using a more personal approach to infuse philanthropy in large areas of the country with optimism. New donors often bring not only money to philanthropy, but an eagerness to apply their business skills to solving social problems. (Image courtesy of Dipak Desai and The Tarsadia Foundation.)
Trend #9: Changing the definition of family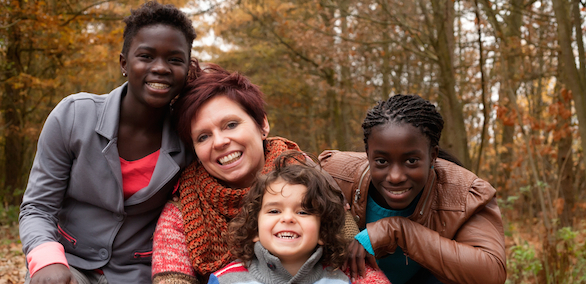 Today, it's difficult to define the "typical" American family; between divorces, remarriages, domestic partnerships, adoptions and geographic dispersion, trying to pin down even a basic definition becomes impossible. The shifting dynamics of family relationships often profoundly affects family giving, and though many families accept change as a constant force influencing their philanthropy, few are prepared to deal with such circumstances when they arise. NCFP recommends that families draft policies well before the issue of "Who is family?" ever reaches the table. Decide who should be eligible for board service before you are forced to make a decision about beloved Aunt Glenda or sullen cousin Ted.
Trend #10: The globalization of family philanthropy, part I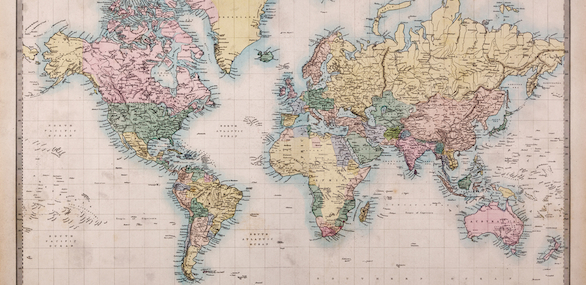 Significant new family philanthropies with global reach have been established in countries around the world—and they will look to the U.S. for both example and inspiration. Private family philanthropy has taken off in major economies around the world, and is rapidly emerging in places such as China, India and Brazil; however, many of the newly rich in these countries do not yet participate in philanthropy at significant levels. Tax incentives for giving in the U.S. have helped create our country's longstanding and diverse tradition of philanthropy. This will be helpful to the many thousands of potential family philanthropists around the world who may draw upon the examples, experiences, and lessons learned of American family philanthropy.
Trend #11: The globalization of family philanthropy, part II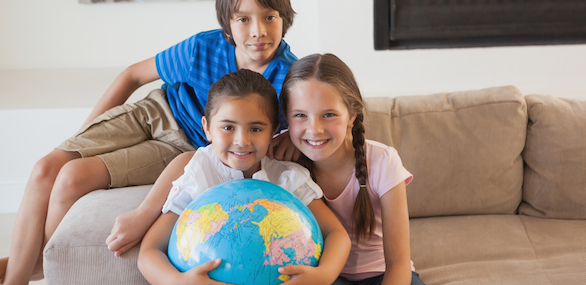 In today's increasingly mobile, global world, fewer people are spending their lives or focusing their philanthropy in a single location. The portability of the job market and a trend towards more diversified career paths mean that people are much more nomadic than they were a generation or two ago. On the one hand, there is concern that people will move away from community-based giving toward a more national or international giving agenda. On the other, there is a growing recognition that we are all connected, and helping refugees halfway around the world has as much value as supporting one's local institutions. For America's affluent immigrants, the desire to give to their native country – as well as support causes in their new community – is particularly strong. This sort of philanthropy, called "Diaspora philanthropy," is being explored by foundations interested in developing new ways to respond to their needs.
Trend #12: Benefiting from "The Long Goodbye"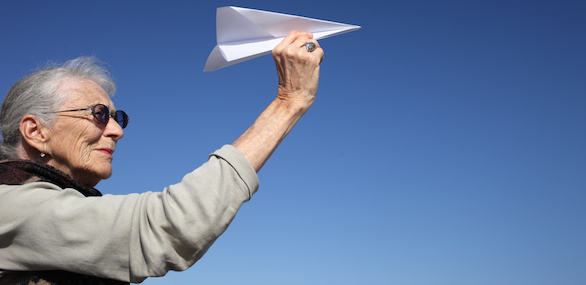 As individuals remain healthy and active until later in life, seniors are playing an increasingly significant role in the dynamics of philanthropic families. More creative options are being developed to allow participation from a broad range of perspectives and ages, with a particular focus on how to retain the experience, energy, and commitment of the elder generation. Family foundations need to continue to create and refine both new approaches to board terms and limits as well as ideas for committees, advisory boards and mentorship.