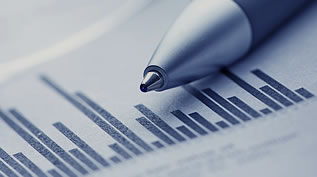 The Wright Family Foundation is committed to diverse educational initiatives that provide intervention, support and enrichment programs for at-risk children to realize their full potential. The foundation's board and staff believe that opportunity is critical to success and that there should be equality of opportunity in education for every student.
Recently, the foundation's board established a goal that all children in the regions served by the foundation (primarily Austin and Baltimore) will have access to programs that adequately prepare them for kindergarten. Strategies the foundation has used include expanding children's access to quality instruction in early childhood education programs and initiatives; supporting pre-school reading readiness programs; and funding programs that support parents as first teachers and help them develop parenting skills.
Mari Beth Moulton, executive director of the foundation's Baltimore office, says that while the foundation has always supported literacy programs as the fundamental element of education, "we recently decided to focus our giving on early childhood education and programs for students in K-5. We have moved in this direction because all the data points to the importance of ensuring that every child masters the skills that are fundamental for success."
While the Wright Foundation has not formally collaborated with other funders to date, Moulton recommends that funders new to this area tap into existing knowledge and experience among foundations already active in early childhood education and reading readiness. "Start by reading publications such as the Casey report; consider joining a funders group. There are many individuals at foundations that are very knowledgeable about these issues and they can provide guidance and answer questions you may have."
Moulton also emphasizes the important influence of private philanthropy outside of grantmaking dollars:
"By being at the table on the local level and lending our support to the local school district we are validating the importance of early childhood education and reading by third grade.
"We also support programs that spread the message of early childhood education and recognizing parents as first teachers. We need to continue to reinforce this message at every opportunity. Keeping the focus on these issues publically will hopefully lead to increased funding from all levels of government as well as bring awareness to parents about the important role they play in preparing their children for school and academic success."
This story is excerpted from NCFP's Passages Issue Brief, "Ready to Learn: Family Philanthropy Supports Early Learning and Literacy."