What If? The Art of Scenario Thinking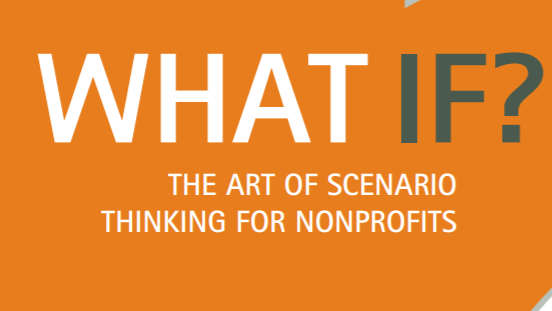 Scenario thinking is a powerful tool for organizations of any size and scope. It can be used to address the complex challenges of large global organizations, as well as those of smaller community-based groups.
This guide by the Global Business Network is primarily for leaders of nonprofits and foundations. They are responsible for long-term strategy development; they are well positioned and obligated to see the bigger picture; and they are eager to help their organizations reperceive present
and future challenges and opportunities. The tools and principles of scenario thinking described in this guide will also prove useful for consultants to nonprofits who facilitate visioning and planning processes.