Working with Consultants: A Guide to Why, When and How to Engage the Right Advice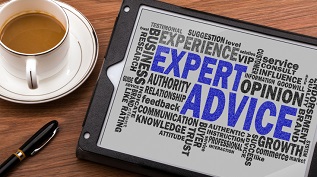 In foundation work, we are all subject to severe time pressure and, on some days, more challenges than we think we can cope with. There is simply always more to do and the work itself frequently stretches us to the boundaries of our experience and expertise. If you ever have a moment to breathe between reading the ever-renewing mountain of grant proposals, getting to know grantseekers, or making those difficult decisions to fund or to deny, you'll probably have some urgent administrative or family matter to deal with.
To make matters worse, the hurry is fueled by the very real urgency of the social, economic, and/or environmental issues we are trying to address in our work as grantmakers.
And yet, the most respected (and successful) grantmakers are self-reflective – even self- critical. They plan, they assess, they evaluate, and they communicate. So it should not be surprising that sooner or later it occurs to busy foundation leaders that an outside expert or consultant might be able to help them. But help them with what?
Part I: When to use a consultant
There are typically three good reasons to hire a consultant:
You have a specific task that must be accomplished. You and your staff have neither the time nor skill to tackle the job alone. Perhaps you need a new computer system selected and installed, and the proper people trained to use it. Or you finally resolve to implement the accounting procedures that will help you manage your growing budget or any number of other specific tasks requiring expertise that once completed produce a calculable benefit.
You've got a problem and don't know how to solve it. Perhaps you can identify it. ("We want to invest in programs that will enhance the self- esteem of young adults in our community, but we don't know where to begin.") Maybe you can't. ("As executive director, I never seem to have time to complete the important jobs. How come?") A consultant can help you unravel the question and develop an approach or an answer to it.
You've got a problem and you know how to solve it – but you can't motivate your board or staff to take action. In this case, the skilled consultant serves as a catalyst for group commitment, rousing up enthusiasm and conviction where the all-too-familiar executive director or family member may simply invite skepticism or indifference.
Here are some of the typical kinds of consulting projects your foundation might benefit from:
Needs assessment
Your board is excited about the potential to influence child development in your community, but you're not sure where the greatest need is. A consultant can define and quantify the needs, research existing programs, identify gaps in the system of services, and make recommendations about where you can invest foundation dollars to make the greatest impact.
Program planning
You might have made a decision to launch a new initiative aimed at bringing high quality science education to inner-city middle school children. But you may not be sure how to prepare a Request for Proposals (RFP) and you may not have the expertise to develop criteria to help you assess the mountain of proposals that the request will generate. A consultant with the right expertise can advise you about the characteristics of successful programs in this area, draft and help circulate an RFP, and even help design a proposal review process that will help ensure that the very best projects are considered for funding.
Evaluation
Your board may want to know if the foundation's grants are making any difference. In this case, the objectivity, as well as the technical expertise of an outside evaluator, are most essential.
Dissemination and communications
You may have had a great success with an initiative aimed at improving the quality of health care for frail elders. You want to share your experience with colleagues in other foundations, and you hope that your local model can be helpful to other communities. A communications consultant can help you develop a clear message and strategy for disseminating information about the lessons you've learned. He or she can help you understand how to develop good relations with the media and even how to go about self-publishing the results.
Management and structure
You may see that there are internal challenges at your foundation. You may worry that it takes too long to make decisions or that some people don't seem to understand their roles. On a broader level, you may not be sure that your foundation's policies and practices adequately support the achievement of its goals. A consultant can review your operations, identify organizational strengths and challenges, counsel you on appropriate options, and make specific recommendations to improve your foundation's efficiency and organizational effectiveness.
Family matters
The impulse to commit significant personal resources to philanthropic goals is rarely accompanied by a full-blown operations plan. As families work out their own relationship issues, they must also develop (or follow) a vision, keep the grants process going, and manage the foundation's assets. With such a complex array of relationships and responsibilities, a consultant's experience in similar situations – as well as his essential neutrality – can break down barriers to consensus and make the business of your family foundation manageable.
Part II: Looking for Mr. (or Mrs.) Right
Once you've decided to hire a consultant, the next question is usually, How do I find one? In many ways, finding a qualified consultant is worse than finding a doctor. At least with physicians you have a reasonable assurance that anyone who has graduated from a bona fide medical school and has a license to practice medicine has studied – and hopefully learned – something about how to safeguard and improve peoples' health. And physicians often also get certified in specialties and sub-specialties. But when you're looking for a consultant, you'll quickly find that there is no required course of study, no certification, no continuing education requirements, not even a required apprenticeship.  Yikes!
You could start with the yellow pages. But most consultants are not experts in the field of philanthropy, and you could spend a lot of time talking to people who you would have to educate before they could be helpful to you. It's usually best to begin with colleagues at other foundations, asking for their suggestions of consultants they worked with successfully.
Even with a strong recommendation, however, it is imperative to interview more than one consultant. By doing so, you will quickly become acquainted with the range and variety of expertise available. You'll begin to form opinions about what you value and what appears to be superfluous to your foundation's immediate and long-term needs.
The interview process isn't mysterious. You'll probably conduct it as you would for any other position that needs to be filled, involving a number of people from your foundation to ensure perspective, as well as support, in making the choice.
Some useful questions to ask the consultant candidates might include:
Who have you worked for in the past, and what did you accomplish with them?
Have you ever consulted on the same issue that our foundation now faces?
What led you to consulting as a career?
What is your work process? How would you work with the board, staff,
and executive director?
And finally, inform the consultant, "You're the expert. You tell me what I should ask you about? How can I learn the most about how you can help solve my problems?"
If the consultant seems promising after the personal interview, you should follow up by checking references. Ask for a client list, not the consultant's hand-picked batch of satisfied customers.
One of the great, unsolvable problems with reference checking is that you'll be tracking client satisfaction – not the consultant's ultimate effectiveness in solving the organization's problems. Progress is far more difficult to measure than personal reactions to the consultant. A client may feel wonderful about the consulting experience, yet remain utterly unprepared to cope with the problems that first prompted him or her to seek outside help. Don't be satisfied with a vague, generalized review of the consultant's performance. Instead, you might ask the former clients you contact:
Did the consultant quickly grasp the needs of your foundation and its underlying challenges?
Was work completed on time and on schedule?
Were changes in the workplan properly negotiated?
Did the consultant work at an appropriate pace?
How did the consultant's actions affect the board and staff?
How did the consultant treat you, your staff, and your board? Did people
like and respect the consultant?
Would you hire the consultant again?
Finally, take a minute to describe why you're looking for a consultant and ask, "Do you think the consultant you used could help our foundation with this problem?"
Keep in mind, there are three main qualities to look for in a consultant – skill, sensitivity, and experience. Direct your inquiry to determine whether your candidates possess them. If handled correctly, your choice of consultant will have a very positive effect on your foundation. Because you plan to take action on the consultant's advice, you should be certain that you're hiring the right person.
Good choices are usually the result of clarity about the aims and limitations of the consulting process, combined with agreeable personal chemistry between the consultant and client. So, give equal time to gut feelings and to matching the skills of the consultant with the project and the precise needs of your foundation.
In the end, you'll probably opt to hire a busy, but not overcommitted, professional. That person may work for a consulting firm or maintain an independent private practice. If you decide to engage a consulting firm, you'll benefit from the firm's support staff, reputation, and easily trackable performance record (all of which may convince reluctant board and staff that the changes you've been advocating make "good business sense").
On the other hand, you'll have to make certain that you get to work with the person you originally interviewed, aren't shunted from one staff consultant to another, and don't get lost among the firm's other clients. Also, independent consultants offer personal service and low overhead – although you may find that they have difficulty in maintaining adequate contact without a secretary and office. In the end, neither one nor the other can be considered innately superior. It's a matter of personal fit.
Part III: Traits of a Good Consultant
Because of the immense variation found in the consulting role and lack of licensing or other widely accepted standards of qualification, it's difficult to talk about precise and objective standards of competence. Although no two consultants work in exactly the same way, all capable professionals will demonstrate three essential qualities.
Skill. Most consultants develop specialties: clusters of related skills, like meeting facilitation and planning, assessment and evaluation, or board development and staff training. They keep up with developments in the field by studying the new literature, staying in touch with colleagues, and consistently reexamining their own theories, biases, and experience. Their professional credibility is based upon their consistent ability to perform at an exceptionally high level in the areas that they have embraced as their own.
Sensitivity. Consulting is very often group work. Good consultants relish the complexity of group behavior. They anticipate the problems that inevitably crop up during any kind of collective endeavor. And they know how to harness the energy of the group, without turning the process into a therapy session or allowing it to disintegrate.
Experience. Good consultants have track records. They won't be using yourfoundation as though it was a highly paid internship to learn the fundamentals of grantmaker management. Your foundation's goals and problems will neither surprise nor confound the seasoned consultant. They've seen and done it all before.
What should we ask – and expect – of our consultant?
You've found her! She's sensitive. She listens carefully. She really seems to understand the issues you face. She has an impressive background, has clearly studied the field, and keeps up with the literature and with colleagues. Best of all, she has gobs of experience doing work that is very similar to what you want her to do. But you know from your colleagues that consulting projects can sometimes go awry.
Part IV: Defining the scope of work
After an initial interview, the consultant should be asked to devise a proposal and workplan. This document will serve as a blueprint for the rest of the consulting process. It should spell out the problems and the goals of your collaboration, roundly sketching the activities to be pursued over a defined period of time.
You should provide the consultant with basic information about your foundation prior to the consultant completing a workplan. Reading through a selection of reports, grants, budgets, minutes, and/or brochures can help your prospective helper to understand your needs better and will inevitably result in a more appropriate, thoughtful workplan.
In fact, some foundations disseminate a request for proposal (RFP) as a way to solicit consultants' interest in their project or problem. Such an RFP should offer information about the organization and the background of the project or problem its members would like the consultant to address. It also can be quite specific about the kind of written response you are looking for (e.g., qualifications, experience with similar projects and organizations, proposed workplan, timeline, and budget). Whether you choose to issue an RFP or simply call in a number of consultants for interviews, a detailed workplan should be prepared by your consultant before beginning work – and it should be done free of charge.
The proposal and workplan should include:
Background summary and goals stating the problem to be solved or the objectives to be achieved;
Approach and methods to be used in reaching the goal;
Tasks to be undertaken, including details of each step;
Personnel responsible for accomplishing the tasks;
Costs for the entire project, broken down into logical categories; and
A timeline showing when the project will begin and end, as well as when
major tasks will be undertaken along the way.
You're not done yet – sorting out success
You've now spent the equivalent of a solid work week of your time searching for, vetting, and negotiating with a consultant. With this investment of your time and the foundation's money on the line, this consulting project had better produce results! But how can you be sure? The short answer is, you can't. But a sure-fire way of engineering a failure is to leave the consultant on her own once the contract is signed. You – the client – need to pay attention, ask questions, review progress reports, discuss what's being discovered, be open to renegotiating the contract, and generally behave like a partner to your expert. After all, it is you who must turn the consultant's work into an initiative, a new policy, or a course correction for your foundation. You can't be comfortable with the consultant's recommendations unless you understand the basis for those recommendations.
Successful collaboration with a consultant depends on determining what you want to accomplish at the beginning of the relationship. In other words, if you haven't decided where you want to go, you'll probably never get there. But setting your direction at the beginning of the process isn't as easy as it sounds. Nor is it simple to evaluate the performance of even the best consultants. Try to keep the following in mind:
Evaluation is a continuing process. Quality must be tracked from the beginning of the consulting relationship, with sufficient opportunities allowed for adjusting the process when it runs off course. Your consultant should be available to discuss his or her progress with you during regularly scheduled meetings or on an ad hoc basis.
Interim reports are necessary. Any project lasting more than eight weeks probably requires a brief, written progress report by the midway point. This report can serve as the basis for a more detailed discussion with the consultant during which you make certain that everybody involved is holding up his or her end of the job. The consultant shouldn't devote a great deal of time to writing the report (i.e., it shouldn't significantly increase the cost of the services). It's an informal document, serving as an indicator of the project's general health, making explicit much of what you've probably already seen or intuited, and ensuring that the overall focus remains steady. The report will not cap or complete discussion on the project but rather open it up.
Nothing turns out as planned. The consulting process usually produces both delightful new information and unwelcome revelations. As a result, some changes in strategy may be necessary. But resist the temptation to respond to each layer of discovery with a new policy or revised work plan. Hold steady until you can grasp the whole picture.
Part V: Celebrate!
The challenges of working with an outside expert are many, but so are the rewards. The best consulting projects yield invaluable insights and may also establish longstanding relationships with people who are in a position to enrich the work you do.