Ashok Alexander
Ashok Alexander is Founder-Director of the Antara Foundation, dedicated to public health delivery at scale. He led the Bill & Melinda Gates Foundation's India office from its inception in 2003, until 2012. 
Antara is now working on Akshada, a program to transform the maternal and child health parameters of Rajasthan state. Akshada works in partnership with government.
Ashok serves on the boards of the Public Health Foundation of India and CARE-India. He is an avid amateur artist, and internationally rated chess player.
Contributions
Voices from the Field
Smart Philanthropy: 6 Strategic Questions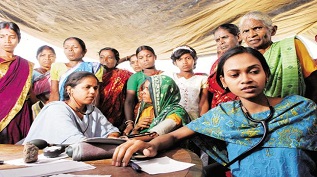 Strategic philanthropy is about maximizing the impact of every rupee given away…
Read More
We're here to equip you with the tools you need to make a meaningful impact. Contact NCFP for support!
Keep up with trends in family philanthropy. Subscribe to our newsletter!
Gain access to personalized support and a network of peers. Join our community!