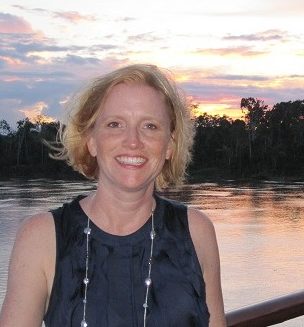 Judy Adler
President, Turner Foundation
As President of the Turner Foundation, Judy Adler is responsible for implementing the foundation's mission of protecting and restoring our natural systems – the air, land, and water on which all life depends. Before being appointed as President, Judy spent ten years managing the energy and water programs at the foundation. Prior to joining the Turner Foundation, Judy managed a team of engineers that helped businesses and institutions reduce their environmental footprint and implement regenerative practices for the State of Georgia's Sustainability Division. She also worked as a project manager and project engineer with Metcalf & Eddy, Inc. (now AECOM) where she provided environmental services for industrial, municipal and federal clients.
Judy received a Bachelor of Engineering from Vanderbilt University summa cum laude and a Master of Science in Environmental Engineering from University of North Carolina at Chapel Hill. Judy is a licensed professional engineer, LEED Green Associate, and Certified Energy Manager. She currently serves on the Board of the Environmental Grantmakers Association, Advisory Board of Georgia Tech's Ray C. Anderson Center for Sustainable Business, and formerly served as Chair of the Board of Directors for the Institute of Georgia Environmental Leadership. Judy lives in Atlanta with her husband, Ted Hull, and daughter Iris. In Atlanta, you may find Judy exploring the great outdoors, enjoying live music, cooking and trying out the latest new restaurants with family and friends.
We're here to equip you with the tools you need to make a meaningful impact. Contact NCFP for support!
Keep up with trends in family philanthropy. Subscribe to our newsletter!
Gain access to personalized support and a network of peers. Join our community!