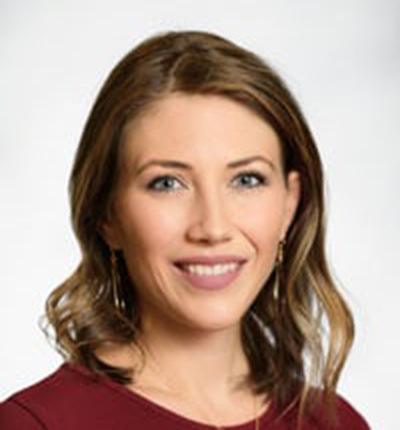 Leigh Adams
Executive Director, Ausherman Family Foundation
Leigh Adams is the Executive Director for Ausherman Family Foundation. She comes to the Foundation with more than 15 years of experience in the nonprofit sector and has a passion for connecting people together for the greater good.
Leigh holds a Bachelor of Arts degree from Salisbury University and is pursuing her Master's in Business Administration degree at Hood College. She serves on the committees for the Frederick Speaker Series, The Community Needs Assessment; The Nonprofit Alliance, and the Foundation's annual Nonprofit Summit. Leigh is an active member of the Women's Giving Circle and a 2018 graduate of Leadership Frederick (the best class ever).
Adams previously was the Director of Marketing and Business Development for Goodwill Industries of Monocacy Valley, one of the area's largest nonprofit organizations. Her earlier career includes corporate and nonprofit event planning and logistics. Adams resides in Frederick County with her husband and two children, Wesley and Evie. In her spare time, she enjoys cooking, traveling, anything to do with the beach, and being with family.
We're here to equip you with the tools you need to make a meaningful impact. Contact NCFP for support!
Keep up with trends in family philanthropy. Subscribe to our newsletter!
Gain access to personalized support and a network of peers. Join our community!