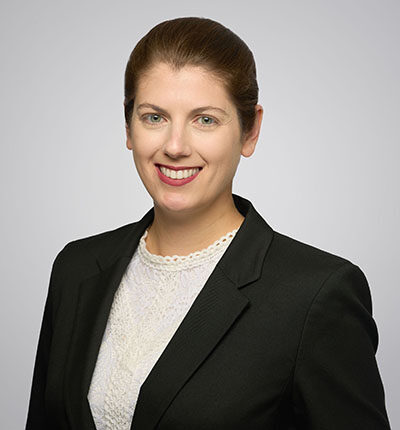 Madeleine Shakotko
Senior Manager, Finance and Operations
madeleine.shakotko@ncfp.org
Madeleine Shakotko is the Senior Manager, Finance and Operations at the National Center for Family Philanthropy (NCFP). She works closely with leadership to implement financial and operational systems that drive efficiency, collaboration, and strategic success.
Prior to joining NCFP, Madeleine was Operations Manager for Advocacy at Consumer Reports, where she partnered with the VP, Advocacy and Chief Social Impact Officer, leading the division's operations, budget, forecasting, and internal culture development to drive consumer-centric marketplace change. Previously, Madeleine worked in various operations roles at the Order of Malta – Federal Association, a religious charitable membership organization, including as Program Manager and Budget Analyst and the "right hand" staffperson to the Executive Director and President. Madeleine's experience is complemented by professional training including the Nonprofit Management Executive Certificate from Georgetown University and recognition as a Certified Nonprofit Accounting Professional (CNAP).
Madeleine holds a B.A. summa cum laude in Early Modern European Studies from the George Washington University in Washington, DC and an M.A. in History from the University of Saskatchewan in Saskatoon, SK, Canada. Originally from the Washington area, she lives in Maryland with her husband and two young daughters. She enjoys figure skating, watching Washington sports teams and SEC college football, doing Sunday crossword puzzles, and reading books with her little ones.
We're here to equip you with the tools you need to make a meaningful impact. Contact NCFP for support!
Keep up with trends in family philanthropy. Subscribe to our newsletter!
Gain access to personalized support and a network of peers. Join our community!