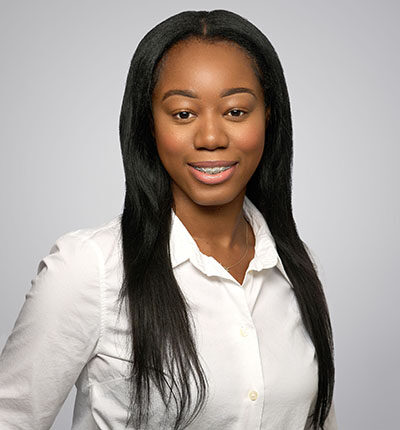 Miata Sannoh
Manager, Membership
Miata.Sannoh@ncfp.org
Miata Sannoh is the Manager of Membership at the National Center for Family Philanthropy (NCFP). In this role, she is responsible for member recruitment, engagement, and retention efforts in support of NCFP's new strategic direction.
Miata is an experienced project manager skilled at leveraging data to consistently reach organizational objectives. She has spent most of her career in the social impact space supporting outreach efforts and program management. Most recently, she was the Executive & Project Coordinator at Victory Housing where she managed special projects from concept to completion, identified strategic partnerships, and oversaw critical fundraising initiatives.
Miata earned her B.S. from Bowie State University and resides in Montgomery County, Maryland. In her spare time, she enjoys watching documentaries and spending time with family.
We're here to equip you with the tools you need to make a meaningful impact. Contact NCFP for support!
Keep up with trends in family philanthropy. Subscribe to our newsletter!
Gain access to personalized support and a network of peers. Join our community!