State of the Social Sector: A Message to Family Philanthropy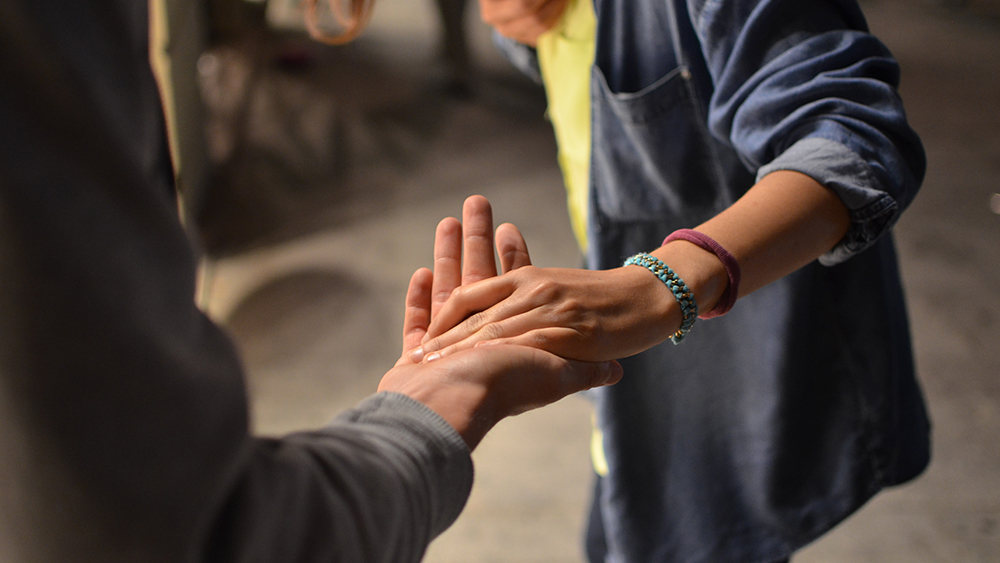 The COVID-19 crisis has detrimentally impacted every industry over the past several months. While record numbers of Americans are filing for unemployment and communities around the country are facing serious health and economic crises, the social sector, responsible for supporting and engaging these communities, is desperately holding on while funding dries up.
As the pandemic shutdown began to unfold, we reached out to foundation and nonprofit leaders across the sector to look for stories and trends as well as some indication of what lies ahead. We conducted two rounds of surveys in March and April, receiving over 750 responses, a testament to the interest and desire of social sector organizations to both understand and adapt to the crisis.
The March survey results were sobering if not surprising. The April survey results confirmed that the damage we reported a month prior was enduring, and the future, at best, uncertain. In March, 70 percent of respondents reported revenue decreases, with some declining by 100 percent. The hardest hit groups included arts and culture organizations and school-based service providers, both seeing programs grind to a complete halt due to COVID-19. The losses reported in the first round were bad enough, but four weeks later, matters had gotten even worse, with 90 percent of respondents reporting further revenue losses, often substantial, and nearly half of respondents having to make additional reductions in staff. 91 percent of respondents had to curtail their services or adapt how they are provided.
This downward trajectory is especially troubling. The revenue losses and changes in service delivery are a blow to not only the organizations' staff but also some of the most vulnerable communities and individuals around the country who rely upon them for essential services. In the months since our survey, the precipitous drop in employment has slowed, but with thirty million unemployed, recovery is nowhere in sight. The crisis' unpredictability is one of its worst aspects. Different localities have closed and reopened and reclosed businesses, creating chaos. The start of school this month brings confusion for afterschool providers and teachers, as well as for children and parents. With no clear end in sight and no clear path forward, the nonprofit sector's essential role in our society is at risk as never before.
Stories from the Field
The most compelling and revealing insights from the survey results were found in the responses to our open-ended questions.
For people who have dedicated their professional lives to serving others, the frustration of being unable to help their clients, members, or students in their moment of greatest need was palpable. While remote work strategies have enabled the operational machinery of most groups to continue functioning to some extent, and some organizations have successfully adapted their programs to an online format, the personal connection that makes human services, teaching, the arts, and similar endeavors successful is difficult to replicate through a phone call or video link.
"As a music education institution, the requirement of social distancing makes it nearly impossible to deliver our curriculum completely. Most of our offerings require close interaction with students. It is impossible for wind instrumentalists to wear a mask. It's a real challenge!"
Beyond the human toll, our respondents reported a high level of existential dread. Nonprofit leaders are accustomed to recessions and geopolitical shocks that result in changing foundation priorities or put government contracts at risk. But nothing in the past has prepared any of us for the scale of revenue loss experienced in such a short time coupled with such a high degree of uncertainty about the future.
"It's really rough. It's scary. We don't know if we'll survive through the shutdown and even if we do, we don't have high hopes that the economy will return to normal any time soon, so revenue will continue to be difficult to raise or secure."
How Family Philanthropy Can Respond
Nonprofit organizations need funding to survive. In fact, 69 percent of our survey respondents applied for a Cares Act paycheck protection loan, yet fewer than half of those actually received funding. Philanthropy has stepped up its giving; now is the time for you to consider the immediate needs of the organizations you support by further increasing funding.
The temptation may exist—particularly if you are feeling the impact of the pandemic on your investments—to tighten your purse strings. Most nonprofit revenue generators—client fees, membership dues, galas, conferences, and other means of fundraising—have been and will continue to contract or face cancellation, leaving many organizations struggling to stay afloat while the needs of the communities they serve increase. In addition to financial challenges, nonprofits are working around the clock to ensure they are adapting services to continue providing support to their communities. Organizations working with families in particular are quickly adjusting how they offer vital programs to families in need. As a family foundation, you may consider supporting grantees right now through accelerating and lifting restrictions on funding, delaying (or even removing) reporting requirements, offering technical assistance and capacity building initiatives, and reassuring grantees of your continued commitment to support them beyond the pandemic.
Family philanthropists are by their nature often the closest givers to a local community or cause. Using that unique perspective and ear-to-the-ground positioning, many donors, even of modest scale, can leverage their intimate community knowledge to educate and help align other donors from the community foundation and major private philanthropies. Now is the time for family philanthropy to lead, to strengthen families, and rebuild communities around the country.
What's Next?
The future is unsettled and uncertain for all of us across the social sector, the nation, and the world. COVID-19 has shattered expectations of what the remainder of 2020 and beyond will look like, yet social sector organizations are tackling the challenge head-on, working on the front lines of the crisis, pivoting services, and adapting as best they can to the challenges ahead. They are building on relationships fostered over the years to confront an unknowable nexus of funding constraints, changing demands, and future legislation amid an unfolding and unprecedented global pandemic that will impact the sector and the world for years to come.
---
The views and opinions expressed in individual blog posts are those of the author(s) and do not necessarily reflect the official policy or position of the National Center for Family Philanthropy.