Adapt and Reimagine: The Anti-pivot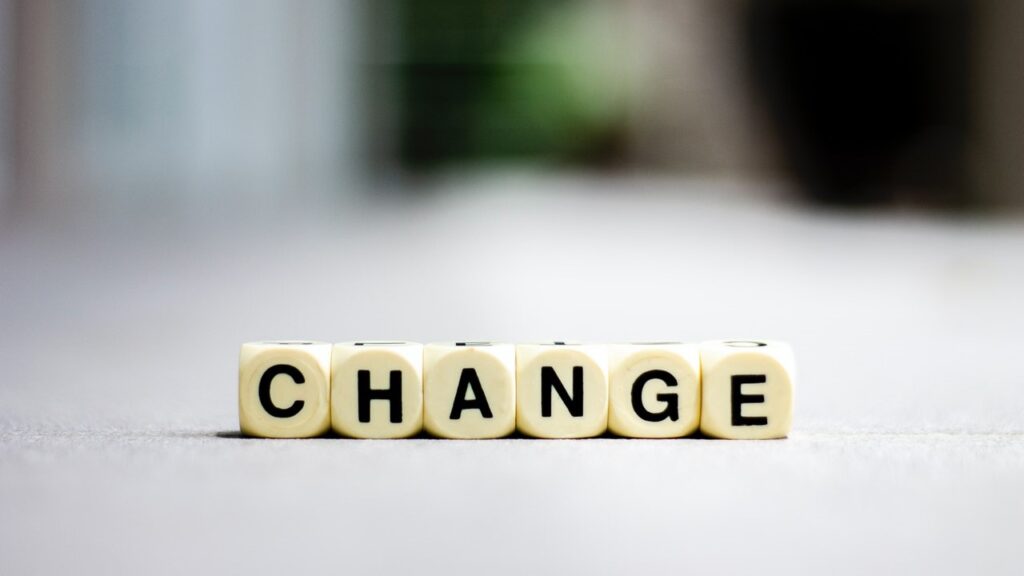 2020 has felt like one big "pivot." We've shifted how we get groceries, teach students, onboard new team members, and even how we make an impact on our communities. In times of constant change and uncertainty, it is necessary and natural to shift and change. But, these quick pivots are often reactionary and can have unintended consequences. How can you proactively adjust and reimagine the work you're doing to be better prepared for the next crisis?
Over the past couple of years, Foundant has created tools like our Funder Styles Guide and Agile blog content discussing pivoting and transparency—both of which are vital components to successfully adjusting the work your family foundation does in order to be more responsive to a challenging and unstable environment. We work with nearly 1500 grantmakers who've shared stories about how they've pivoted when necessary but then stopped… took a closer look… and moved forward by adapting and reimagining their work to respond with less reactiveness, less frustration, and more impact. Below are some common elements of family philanthropy to consider while adapting and reimaging your foundation during challenging times.
Onboarding
Time and time again, we hear the value of onboarding the next generation, new staff, and new family members through place and connection. Many family foundations have yearly retreats and participate in physical site visits to help family members engage and learn. In the past few months, we have heard families express deep sadness by the loss of site visits and other means of fostering family engagement.
However, we have also heard how people are reimagining their connections through video site visits from grantees or, my favorite, ambassadorship. Ambassadorship is the act of pairing a tenured member of the foundation with a new member. This ambassador is the go-to for asking questions and sharing institutional knowledge. Ambassadors can also help with the formation of relationships with someone new to the organization when in-person meetings are not possible. While a new family member may not be able to sit with everyone at the physical table, having a dedicated mentor helps them to create a direct relationship in the absence of physical presence.
Ask:
As we onboard new family members or staff, how can we connect virtually around shared values, traditions, and family legacy?
What makes the places we go so special? How can we stay connected to them?
Are there benefits or unexpected opportunities for onboarding in a virtual environment?
Funding or Geographical Area
Global unrest, as well as health and economic uncertainty have pushed many organizations to a point of inflection around the future of their foundation. Some have found their values and family histories connect multiple generations in this moment, others have made the decision to sunset, and others are even revisiting their foundational mission statements.
We have seen this take shape in moving from an interest area of education to getting specific around pre-K education. In other scenarios, organizations have successfully reanalyzed their giving and moved to discretionary dollars that someone can give in their community. An example of this is moving dollars out of competitive grantmaking and into an amount each trustee/board member can give. We have also seen this approach implemented to encourage engagement—by attending x meetings or serving on committees, you can "earn" your discretionary giving. In any of these scenarios, transparency with grantees is essential if you wish to foster strong relationships and have an effective evaluation process. Without clear communication around the changes you are making, you run the risk of losing your grantees' trust and creating (or further magnifying) a power dynamic. This erodes hard work you have put into defining your evaluation and success metrics. Respect your grantees' work by being transparent about what they can expect in a future relationship with you.
Ask:
How were funding or geographical areas defined during the time of creation?
How has that definition changed?
If it hasn't changed, should it?
Have we asked our family members what causes are most important to them?
Timing of Giving
Through 2020 we have worked with clients who created new grant cycles, moved up grant cycles, or extended deadlines to support grantees. These changes may seem like necessary commitments in times of disaster and immense struggle in communities. The changes may also be indicative of the need to reimagine giving cycles to better serve grantees long term. Does it make sense to create an emergency assistance program that is always available to organizations? What about multi-year giving and allocation adjustments? We have seen clients be most successful making these changes when having a collaborative conversation with grantees and other funders in the community.
Ask:
Have we asked our grantees when dollars would be most beneficial and how best to support them?
Why do we have our grant cycles when we do? Some may have their grant cycles close in November so decisions can be made over the holidays when family will already be together…which is logical. However, asking this question can help you understand the why and whether or not it still makes sense and actually best serves your grantees
Collaboration
Many foundations find intentional collaboration—with peer funders, grantees, and the broader community—to be a successful method of spurring innovation and meaningful change. This collaboration could be pooling funds with other funders, rethinking the data you collect, or streamlining reporting for grantees. It can be with grantees—asking questions about what works and what does not, what they need and what is not useful. Reimagining is easier and more effective when done in partnership with other stakeholders.
Ask:
Who do we know in our community, and how can we continue to leverage these relationships and build new ones?
How do we use the data/information we collect to make decisions?
How can we work effectively with peer funders to reach our goals?
A Word of Caution
Adapting and reimagining can help you avoid reactiveness only if you are intentional about the changes and you think through the implications. For instance, if you change your data points every grant cycle, seeing collective year over year data will be difficult. Modifying your giving cycles yearly will leave partners uncertain on how to budget. These are not insurmountable challenges, but they need to be thought through and addressed.
While adapting and reimagining in order to avoid the dreaded pivot during times of particular distress, it is always important to understand the impact of those changes internally and externally, and even more important to be transparent with all partners on the how and why. It's absolutely acceptable to challenge the status quo—just make sure you know why you're doing it and communicating with the people who will be impacted.
---
The views and opinions expressed in individual blog posts are those of the author(s) and do not necessarily reflect the official policy or position of the National Center for Family Philanthropy.