Reflections from the Spend Down of the S. D. Bechtel, Jr. Foundation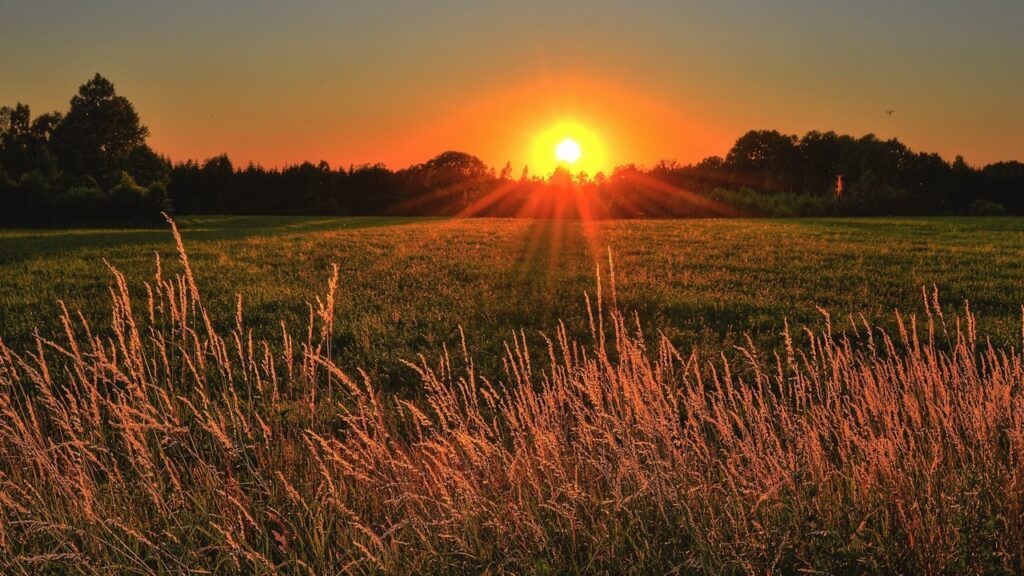 Courtesy of Jonathan Petersson from Pexels
Excerpted from Spending down: Laurie Dachs answers questions for family philanthropies
What was the process that your foundation went through to make the decision to spend down? What drove the decision?
Our Board of Directors held multiple conversations across a year, 2008, sparked by my dad as founder and board chair. At that time, our small staff was making a growing number of modest-size grants. Program leaders weighed in with their perspective on our potential for greater impact as well.
The board's decision ultimately rested on two factors: One was the belief that timely, large-scale action was needed to create solutions for education and the environment in California. The state faced critical challenges and, if we wanted to make a difference in these key program areas, we realized that we couldn't be playing on the periphery. We needed to jump in big, both with staff bandwidth and dollars.
Discussions by the board, which included Bechtel family members, often involved a philosophical question: How well could the founder, or anyone, predict the future? My dad believed that it made more sense to focus Foundation dollars on near-term philanthropic needs, and to let future generations address the needs of their times.
Two additional circumstances set context for this decision. Internally, it was not clear who would lead the Foundation following my retirement. Discussions had taken place involving many members of our extended family, but no clear path to third-generation leadership of the Foundation had yet emerged. Externally, consideration of the spend-down model was taking place at a time of economic tumult. The Great Recession began in December 2007, and the economy contracted severely in 2008. We really felt the limitations inherent in a perpetual endowment with a 5% annual spending policy at a time of such sharp increase in social needs and big cuts in private giving to nonprofits.
As you look across the sweep of the spend down, what are your key learnings?
We learned that there will be an arc to the work—that we needed to use different approaches for different stages of the spend-down journey. We also learned about the critical importance of talented staff. We needed to invest in developing them to do the kind of systems change work we prioritized in the spend down, and to care for them and encourage them to stay until our work is done.
We learned about the importance of fiscal flexibility to allow us to be both strategic and opportunistic as things changed in the fields where we invested.
We also learned that partnering is hard. It is really important, and it is worth it, but it is hard. Working well with other funders means respecting their culture and decision-making. There's a dynamic tension in this. We needed to be patient in building strong relationships with other funders, and we sincerely hoped that our grantees would be able to replace our funding when we're gone. We also needed to move quickly to seize opportunities. We've had a few funder partnerships that we thought were promising but broke down. Because time was short, we tried to get better at recognizing potential partners.
Any parting words of advice?
In recent years, I do get asked about what it takes to spend down well. Here is my short list of advice: 1) Commit to making a difference and being clear about goals. Spending down multiplies the resources available; it also accentuates any internal confusion or misalignment regarding priorities. 2) Put funds to work to build strong organizations and fields. You can be guided by founder interests while also listening and responding to what grantee leaders say they need to succeed. 3) Demonstrate courage and tenacity. Spending down is a joyous but difficult process. 4) Realize that your foundation's work is not done at sunset. In fact, you may not ever precisely know how your story ends; this is why it is so critical to invest in the capacity of others.
How the Foundation Board of Directors Deliberated the Spend-down Decision
Excerpted from Sooner Rather Than Later, Prologue to the Foundation's spend-down journey
Over the course of three meetings in 2008, the Foundation Board of Directors began actively considering the spend-down model and debated several important questions:
Over time, would the Foundation become increasingly more likely to drift from its original purpose, particularly after Mr. Bechtel stepped away from the organization?
If the Foundation were to live in perpetuity, would it stay relevant to future generations?
Could significant investments in the near term deliver greater impact than smaller investments spread over a longer-time horizon?
Were the Foundation to spend down, how would its grantmaking strategy need to evolve?
In considering these questions, board members expressed optimism that the Foundation could continue being impactful even after Mr. Bechtel stepped away, but they were concerned that a family foundation operating in perpetuity could at some point depart from the founder's ideas. Board members also suspected that the Foundation could have greater impact with its grantmaking if it opted to give more than the mandated annual 5% of its endowment. At the same time, they acknowledged that in order to significantly increase grantmaking and spend down, the Foundation would need to identify projects capable of putting major grant dollars to work.
In a letter to board members, Mr. Bechtel articulated his commitment to address a few big issues and stated his concern about whether future Foundation leaders would stay true to his intent. That letter helped bring clarity to the board's discussions. It stated in part:
Each of my children and grandchildren has their own charitable foundation from which they each can select charitable needs as they see fit… I prefer that they each use their own foundations to support causes they think are most important, rather than being saddled with trying to manage my foundation.
Non-family administrators in the longer-term future are much less likely to be able to interpret and convert my interests into long-term future goals and interests responsive to the needs of their time.
In the near term it is difficult, if not impossible, for the leadership of the S. D. Bechtel, Jr. Foundation to determine the highest priority charitable needs out in the long-term future.
I believe it is more important for the Foundation to focus on the contributions that we see as the highest priority near-term charitable needs, and let future generations of charitable contributors determine, in the future, the greatest needs of their time.
At the board's final 2008 meeting in November, Mr. Bechtel said that he was leaning toward spending down the Foundation's assets. Mr. Bechtel emphasized his preference for focusing the Foundation's grantmaking as opposed to awarding small grants for small causes, though he noted that there would be occasional exceptions for local causes of personal interest and concern.
The Foundation moved to spend down all assets at its first Board of Directors' meeting in 2009.
---
The views and opinions expressed in individual blog posts are those of the author(s) and do not necessarily reflect the official policy or position of the National Center for Family Philanthropy.