Holding the Paradox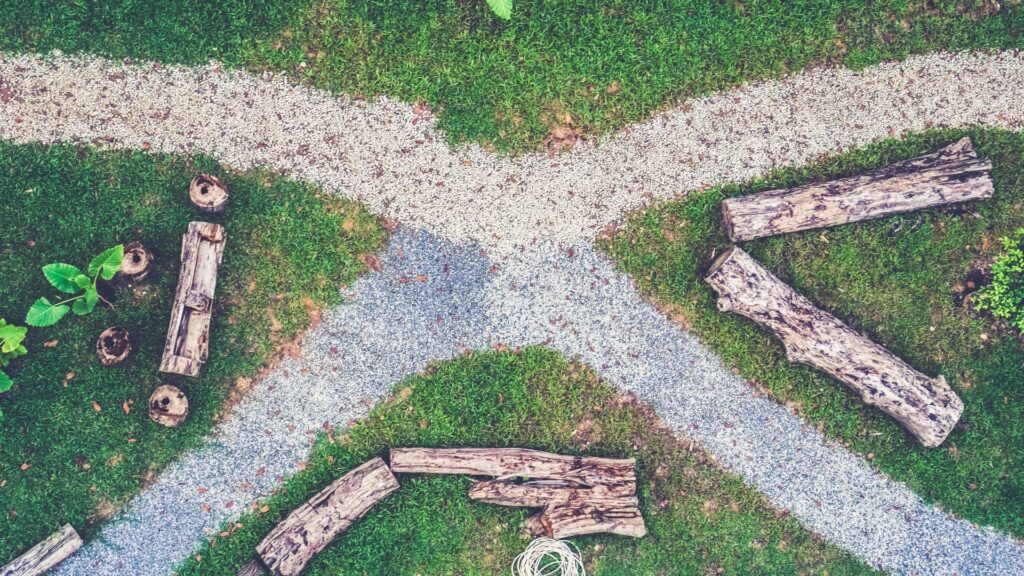 This post features reflections from NCFP President and CEO Nick Tedesco on our recent CEO Retreat and the role of family philanthropy executives.
"Holding paradoxes simultaneously is an evolved human skill." — Tina Runyan, psychologist
Sitting at a Crossroads: Family Cohesion and Social Impact
Staff leaders play an important, yet challenging role in the ecosystem of family philanthropy. The role of the family foundation CEO is even more complex than normal during this moment of shift, when families are being challenged to change their practices and perspectives on social impact, power, and justice.
Even under typical circumstances, family philanthropy leaders operate at a delicate crossroads between family dynamics and broader aspirations for social impact. In many ways, their role is emblematic of the dual goal (and often tension) that all family philanthropies face. What truly is the role of the CEO when the dynamics and goals of the family are in conflict with society's needs? How does the CEO help the family to recognize and reflect upon the potential for contradiction between the source of the family's wealth, and the governance practices they have in place to address social inequities? How do you toe the line between advocating for the communities you serve and stewarding a family through their own learning journey around privilege and power? How strongly do you push for more effective grantmaking and governance practices, when it could upend the family's cohesion?
"How might we handle challenging situations when some of us may start at a point of outsider/facilitator with objectivity but over time 'become' part of the family and that role is muddied?" — NCFP CEO Retreat Participant
Philanthropic Purpose and Crisis Response
The world at large is becoming more observant and more critical of these inherent contradictions, recognizing that most family foundations are not staffed with issue area experts  or community members with lived experience. Many view family philanthropy as a practice that maintains a system of power where wealthy individuals control the distribution of philanthropic capital without input from the communities who would otherwise be benefitting from taxes on the wealthy. These critiques are valid and point to systemic issues in our social fabric. This existential reflection on our role as social impact practitioners comes precisely at the time when philanthropic capital is needed most, and because philanthropic capital is needed most. These are among the important questions that boards and families must be asking themselves:
How do you reconcile your capacity to aid in a crisis when the source of the foundation's wealth may have contributed to inequities laid bare by the crises? How do you balance donor intent and family tradition with real-time need? What does it mean to respond to critiques of the sector at large while watching your foundation's capital provide meaningful help?
Teacher and Student
Family foundation CEOs must serve as shepherds, teachers, and facilitators, guiding the family and the philanthropy toward successful internal and external outcomes. Yet they are also often students in their own right, learning and growing as leaders in their practice. The challenge of balancing family dynamics with social impact and the tension of being both a teacher and a student are intensified by this moment, when we are all being called to evolve. How do you help your board and staff pivot when you yourself are still learning? How do you listen and make thoughtful decisions while quickly adapting?
"Any involvement I take on with family dynamics is in the service of our mission, and I'm also navigating my own internal map. I see this as a reasonable use of resources only to the extent it helps us move money out to communities." —  NCFP CEO Retreat Participant
Holding the Paradox
Yet as Tina Runyan shared at NCFP's recent CEO Retreat, "Holding paradoxes simultaneously is an evolved human skill." Family philanthropy holds and reflects multiple truths: staff and boards are increasingly and acutely aware of the field's potential for harm and power, but  also understand philanthropy's incredible opportunity to advance social change. Family philanthropy can exist both as a flawed vehicle for social impact and a lever for justice and equity. Families can grapple with their relationship to power and privilege while at the same time be actively supporting critical social movements. As we saw during the pandemic, philanthropy was incredibly responsive to community needs, stepping in to provide quick and flexible funding for grantee partners. There is still a role for philanthropy as it holds this paradox, and executives are playing a pivotal part in pushing for greater impact.
The Need for Peer Community
The recent CEO Retreat, a peer learning experience with over 70 family foundation executives, was both affirming and enlightening. We've held these convenings several times, but of course never under circumstances like these. The conversations between attendees demonstrated that families are reflecting on the changing norms and are actively working to evolve with the current landscape. In many cases, executives are the champions of these shifts—whether or not it starts with them, they usher in these changes and advocate for their success.
"My role, I think, is to push the family to the edges of their comfort." — Crystal Hayling, The Libra Foundation
Yet many leaders continue to express uncertainty around how to move forward. They need support from and active dialogue with their peers to do this work well. Not only do leaders need to be working hand-in-hand with the communities that they seek to serve, but they also need to be in community with each other. They need to wrestle with the difficult questions with colleagues. They need the space to be heard by others who intimately understand their unique situation.
"It's incredibly powerful to spend time in community with people whose work worlds are so similar in so many ways and the immediate intimacy that can come from that shared experience even while the specifics of our roles are different." — NCFP CEO Retreat Participant
We can all acknowledge that the sector is not perfect. It is still grappling with its critiques and inherent conflicts, and the role of the CEO is still challenging. But there is inspiring work being done by dedicated families and their resilient leaders, and leaders need a space to grow, evolve, and deepen their practices together. I am thrilled that so many leaders are finding that space at NCFP. And I am hopeful that family philanthropy leaders can hold the paradoxes inherent in their roles and continue to push the sector toward effective outcomes, together.
Nicholas A. Tedesco is the President and CEO of NCFP