Family Philanthropy Versus Climate Change: An Opportunity of a Lifetime and Beyond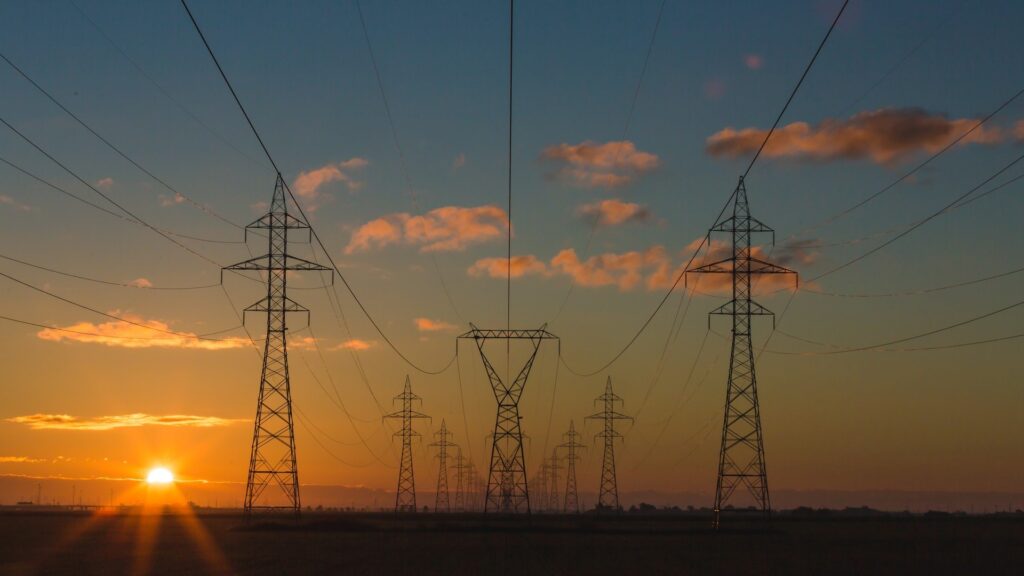 At the United Nations' COP26 conference in November 2021, President Biden said climate change is "an existential threat to human existence as we know it." And qualitative and quantitative data support this claim.
Climate hazards—driven by global greenhouse gas emissions—will continue to affect and amplify socioeconomic challenges in nearly all areas for decades to come. And the climate crisis is at the nexus of nearly all of the most prominent issues that family philanthropies prioritize: health, equality, human rights, education, health, food security, housing, conservation, and the environment.
According to ClimateWorks, despite these impacts on the work of philanthropy, mitigating climate change receives less than two percent of all charitable contributions globally (one percent in the United States).
Even accounting for new funding commitments from major philanthropists, climate support remains meager compared with the scale of the problem and speed with which the world must act to mitigate climate change and stop suffering its consequences.
As a community of funders and change-makers, I am confident there is an opportunity to lead on accelerating climate change solutions and improving our resilience against physical climate hazards that are inevitable.
Family philanthropies have the means to deploy unrestricted funds in response to an urgent crisis (such as extreme weather events), convene stakeholders, support innovative ventures (or minimize risks to attract seed capital), form collaborations, fund and disseminate research, and take part in policy advocacy that drives large-scale support of climate solutions.
My family's foundation, the Austin-based Cynthia and George Mitchell Foundation (CGMF), focuses on sustainability issues. We work as an engine of change in both policy and practice in Texas, supporting high-impact projects and practices at the nexus of environmental protection, social equity, and economic vibrancy. And, yes, it's a challenging path, particularly in Texas—one that includes politicized, polarized views that stretch from the causes and cures to trust in scientists and their research.
The good news: The Pew Research Center reports two-thirds of Americans support a role for scientists in climate policy, and there is bipartisan support for expanding renewables such as large-scale solar and wind power as part of the transition from fossil fuels to cleaner sources of energy.
Climate Adaptation Strategy: A Case Study
As we approach the first anniversary of Winter Storm Uri (February 13-17, 2021), it is becoming increasingly clear that we cannot afford to ignore our heating planet. Data shows extreme weather events are happening with more frequency and more destructive intensity.
The climate crisis impacts funding portfolios and CGMF's approach over the past year provides an example of where it can be beneficial to act related to emerging economic, technology, and extreme weather realities exaggerated by climate.
The grid outage, water problems, and other infrastructure challenges were a wake-up call about the need to fix multiple policy, operational, and planning failures across our state's electric, water, and natural gas systems.  And the consequences of climate and a state that continues to be ill-prepared for these adverse effects clearly showed the interconnected nature of climate and how it affects myriad issues related to vital philanthropic programs.
Climate change is an economic issue. Uri is estimated to have cost more than $196.5 billion in damages, including at least $195 billion in the United States and over $1.5 billion in Mexico, making it the costliest winter storm on record, as well as one of the most expensive natural disasters recorded in modern history. In addition, due to the deregulated electricity market and the spike in demand, wholesale electricity prices skyrocketed.  The aftermath of Uri has led to consumer price increases in taxes, utility rates, unreimbursed water-related insurance claims, and other hidden costs across the state—all ultimately paid for by Texas taxpayers.
Climate change is a power and water issue. Uri illuminated vulnerabilities and linkages across Texas systems that we too often take for granted, particularly in the US where power failed. 69 percent of Texans lost electricity. 49 percent lost running water. A University of Houston survey showed that, of the 69 percent of Texans who lost power during the storm, the average disruption time was 42 hours—31 of those consecutive. And of the 49 percent of Texans who lost running water, their average disruption was 52 hours.
Climate change is a health issue. NRDC states health-related costs from climate change topped $820 billion in the US in 2020. The Texas Department of State Health Services (DSHS) said Uri contributed to 210 deaths. DSHS attributed most fatalities to hypothermia, vehicle crashes, carbon monoxide poisoning, and chronic medical conditions complicated by the storm. The University of Houston survey also found that three-quarters of respondents had difficulty procuring food and groceries.
Climate change is a social equity issue. While all of Texas suffered, many Black and Hispanic communities were disproportionately affected. A rapidly heating planet puts our hard-won gains at risk. Climate change reinforces existing inequalities and makes the grand challenges that societies face even harder to solve. Texas's challenges also knocked out power in the northern states of Mexico.
Climate change is an educational issue. School districts and schools were effectively shut down for days statewide. Millions of school children were left stranded at home, the majority without electricity, heat, or running water for days—yet another blow during a year dominated by COVID-19.
Climate change is a political issue. Immediately following Uri, the Texas governor and the state's oil and gas industry regulators quickly blamed renewables as the main cause of the outages (which was debunked). According to the Electric Reliability Council of Texas, the most significant point of failure was generators powered by natural gas.
For more resources, visit NCFP's new Content Collection Climate Change: Strategies for Philanthropic Families.
A Call To Action
Texas is at the leading edge on climate change. Since 1980, 40 percent of the billion-dollar weather disasters in the US have happened in Texas. Yet those types of disasters are happening in more places and more frequently.
In mid-December 2021, NPR reported that across the US, the weather is simply "weird": Parts of Hawaii spent the weekend under a blizzard warning, while record rainfall drenched the Pacific Northwest, unseasonably warm temperatures stretched across the Midwest and South, and a major snow drought in the Rockies means Denver broke its record for the latest first snowfall.
Family foundations, charitable LLCs, and individual donors share a distinctive ability to deploy agile, responsive, flexible, risk-tolerant, patient capital in ways that support high-value interventions directly and that can attract incremental funding from other sources. At the very least, you should be planning on more of these disruptive events as you develop and implement your funding strategies.
I close with a call to action to our community.
No matter what programs or issues you fund or what areas you fund in, climate change is likely to negatively impact the problems you are trying to solve.
Make climate change a priority. Whether it is focused on decarbonization or adaptation, funding climate change represents an opportunity for your foundation to drive exponential impact during your lifetime and beyond.
Katherine Lorenz is a senior advisor at NCFP and board chair of the Cynthia and George Mitchell Foundation