Using Research and Advocacy to Engage with National Policy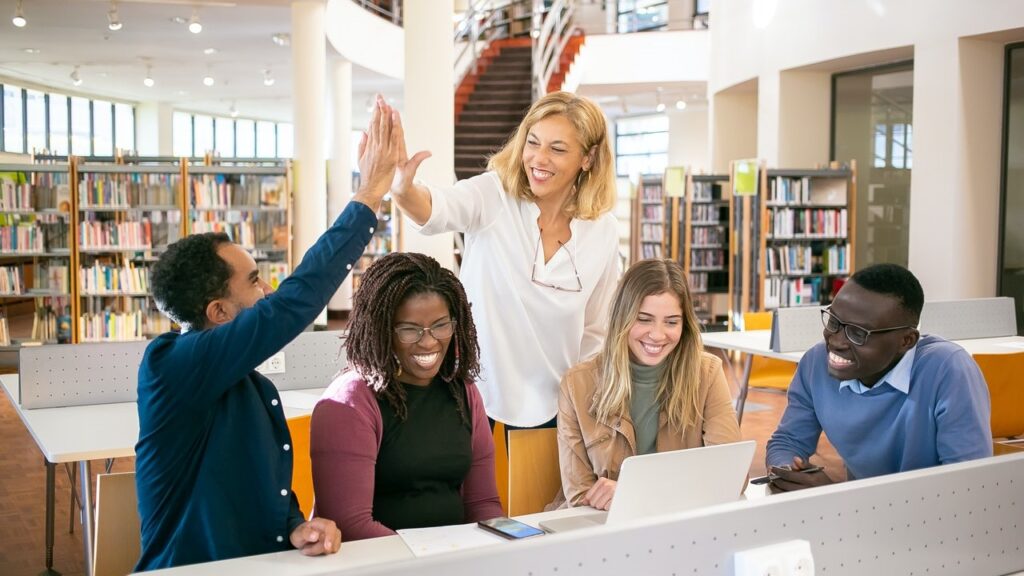 At the Seldin/Haring-Smith Foundation (SHSF), we invest in solutions that expand equitable access to public services and support accountability for abuse of authority. As a small, family foundation with an annual budget of less than $1 million, we look for high-risk, high-impact opportunities to change the public conversation around a particular issue – or drive policy change. Advocacy, research, tech, and communications sit at the top of our toolbox.
With the arrival of "infrastructure year" in 2021, we saw an opportunity to connect a core higher education issue – transit inaccessibility of community colleges – to the Administration's priorities and the national conversation. With this in mind, our team sought to answer the question, do you need to own a car to attend community college?
In Spring 2021, we published the SHSF Public Transit Map, an interactive national map to show which community colleges are accessible by public transit. Among other outcomes, our work inspired the new bipartisan PATH to College Act. SHSF's experience with this project offers four key lessons for small family foundations seeking to engage on national policy issues through research and advocacy.
1. Identify (and fill) existing information gaps
Today, 36% of all college students attend community colleges—and 99% of those students live off-campus and commute to school. Students with children, students with jobs, students of color, and low-income students are all overrepresented at community colleges.
Leaders at these schools often say their students are "one flat tire away from dropping out." Transportation is a very real expense, with students averaging nearly $2000 annually in transportation costs. While insufficient transit access is a known barrier to student success, no one knew which (or how many) community colleges had public transit stops.
To fill this information gap, we hired a part-time research fellow with transit expertise to build and code an online map. Our small SHSF team found that only 57% of community colleges are transit accessible, but an additional 25% could be made accessible through very low-cost investments in extending existing bus lines.
Our data provided the foundation for the bipartisan PATH to College Act, which would invest in additional transit stops at community colleges, schedules/routes that met the needs of students traveling to campus outside traditional work hours, and subsidies to ensure affordability of transit fares. Our report was credited in the Congressional announcements and an endorsement letter that attracted sign-ons from the leading organizations in higher education.
2. Partner with experts—and seek peer review
When the map and brief reached the "rough draft" stage, we set up meetings with 10+ organizations actively working on higher education policy or transit policy to seek their feedback on our methods and findings. We found that these meetings yielded helpful suggestions for improving our draft, and built external support for the project.
These early peer reviewers provided a small community of partners who helped us secure meetings with policymakers, connect with journalists, and share the findings on social media. Many hosted webinars to help disseminate the findings after publication, and they were the early endorsers of the PATH to College Act, which was built using our research.
3. Share research with policymakers
While private foundations cannot lobby, they can educate legislators about broad issues and produce non-partisan analysis (The Alliance for Justice has helpful resources about how foundations can engage in advocacy without accidentally crossing the line into lobbying). Following the publication of the SHSF Public Transit Map, our team met with legislative staff on Capitol Hill to introduce the interactive tool and share our findings.
After our team shared the report with his staff, Congressman Conor Lamb introduced the bipartisan PATH to College Act, and his team cited our findings in their news release. Higher Learning Advocates, one of our early peer reviewers, organized a sign-on letter in support of the legislation, which attracted leading organizations across both transit and higher education.
4. Engage mainstream and industry media (social media, too)
At SHSF, we view the media as a force-multiplier for our efforts and we engage journalists regularly to share our work and the work of our grantees. InsideHigherEd and The Chronicle of Higher Education both highlighted the SHSF Public Transit Map and subsequent legislative activity, and United for Infrastructure highlighted the project at its annual bipartisan event.
At SHSF, we continue to work on the connection between public transit and higher education, and plan to release an expanded SHSF Public Transit Map in 2022. To learn more about this work or our other efforts, please visit us at www.shs.foundation.
Abigail Seldin is the CEO and co-founder of the Seldin/Haring-Smith Foundation (SHSF).
---
The views and opinions expressed in individual blog posts are those of the author(s) and do not necessarily reflect the official policy or position of the National Center for Family Philanthropy.