About the Cohort
The Racial Justice Learning and Action Cohort is an educational opportunity for family foundation trustees interested in advancing racial justice practices, both personally and professionally. Philanthropy has been slow to embrace equity and it is clear that effective and meaningful impact can only be realized with an active commitment to racial justice.
The National Center for Family Philanthropy is committed both to expanding equity practices within the organization and to helping giving families adopt a racial justice lens in their grantmaking and governance practices. The Racial Justice Learning and Action Cohort was designed as a space where family foundation board members can build their own knowledge of systemic racism to improve their practices, and ultimately be better stewards of the public trust.
The Learning and Action Cohort will equip participants with opportunities for reflection and tools for best practices through modular learning and one-on-one support. It is based on a new curriculum specially tailored to family foundation trustees, designed by Bari Katz and Edgar Villanueva and informed by NCFP Fellows Ginny Esposito, Mary Mountcastle, Kelly Nowlin, and June Wilson.
The Learning and Action Cohort is being offered as a two-part opportunity. The first part of the program is primarily focused on learning. The second part focuses on activation.
Eligibility to Apply
Family foundation board member or principal
Have engaged in some type of personal or professional racial equity work in the past
Selection Process
NCFP seeks to build a diverse cohort, with varying interests, issue areas, asset sizes, and experience.
The cohort will be limited to about 20 individuals.
Session Dates
Part I:
May 2, 11am-2pm ET
June 27, 11am-2pm ET
August 30, In-person (New York City), 10am-5pm ET
September 19, 11am-2pm ET
Part II:
October 11, 12-1:30pm ET
November 29, 12-1:30pm ET
December 6, 12-1:30pm ET
January 21-22, 2024, In-person (Montgomery, AL)
February 7, 2024, 12-1:30pm ET
Expectations of Participants
Racial Justice Learning and Action Cohort participants will be expected to participate in seven virtual learning sessions and two in-person meetings over the course of several months. Participants will need to pay for their own travel and lodging costs for the two in-person meetings.
We ask that you bring your whole selves and prepare for challenging and thoughtful work. Opportunities to learn, reflect, build community, and collaborate will be available in-between the facilitated sessions.
Cost
NCFP members discounted rate: $1,500 | Regular rate: $2,500
Applications are due by April 21, 2023. Applicants will be accepted on a rolling basis and will be notified of their acceptance by April 25, 2023.
Questions?
If you have questions about the program or application process, don't hesitate to contact us at ncfp@ncfp.org.
Featured Speakers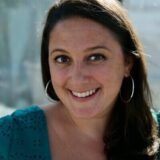 Bari Katz
Bari Katz is a NYC-based social justice educator and facilitator who works with nonprofit organizations, schools…
View Profile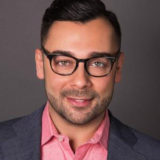 Edgar Villanueva
Edgar Villanueva is an award winning author and globally-recognized expert in progressive philanthropic strategy. Edgar has…
View Profile