Listening & Feedback: A Funder Action Menu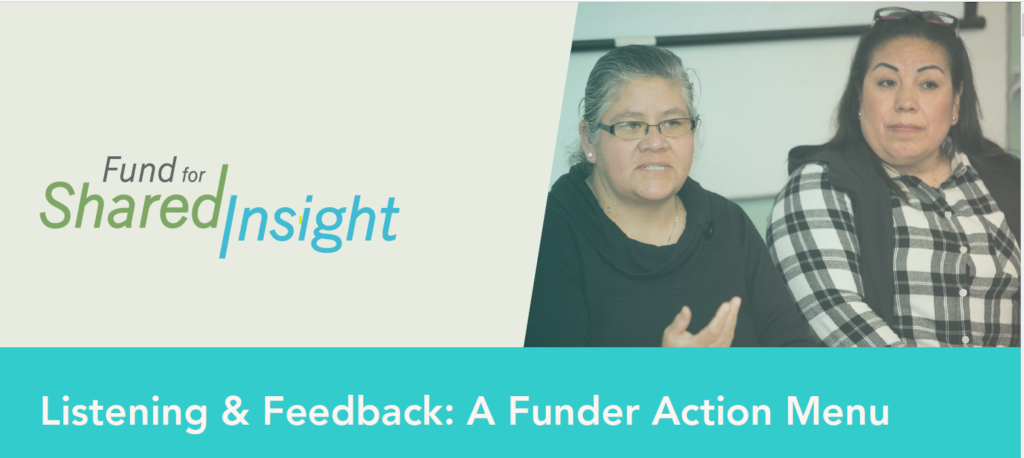 This menu from Fund for Shared Insight offers a conversation-starter to help foundations think in a systematic way about how they can promote listening and feedback across the many dimensions of their work.
Examples are drawn from inside and outside the Fund for Shared Insight's network of funders and draw heavily from a report they recommend you read: "Bridging the Gap: A Review of Foundation Listening Practices," by the consulting firm Ekouté.
As you peruse this menu, please consider how your own funding and operations practices and the values you demonstrate either support or create barriers to listening. It's also critical to consider whether you are willing and able to make changes in response to the feedback you gather, improving your own practices in service of equity.