Three Simple Ways for Funders to Make Their Rural Work Authentic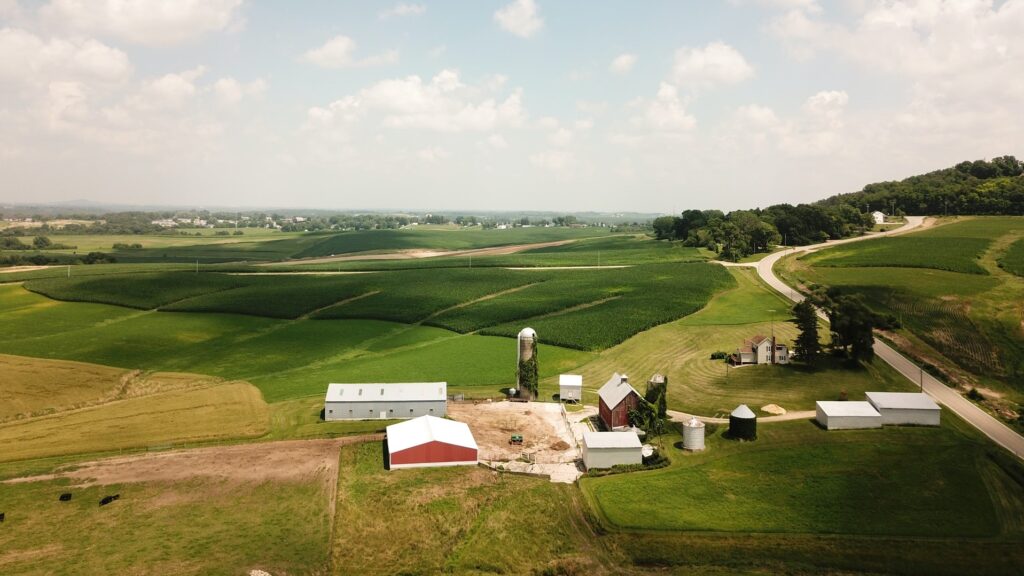 Courtesy of John Reed on Unsplash
I have been there. The visit from the big city or national funder. The awkward conversations with the visitors that want to get the best shrimp and grits or crawfish. And the never-ending sense that you are selling something that, even with the best intentions, the visitor is never going to understand. They may get enamored with your project, but never truly recognize the place and why your work is supporting a vision in ways that speaks to the rural dimensions of local people.
The 2016 presidential election saw a rise in interest in rural philanthropy—some by funders trying to understand and rethink their work. Other times by funders looking to retrench and defend their strategies. This all in the midst of the tens of thousands of family and community funders already deeply embedded in rural places and a continuing boom in the creation of healthcare conversion foundations—most with a significant rural footprint. Interest has waxed and waned since then but now more urban-based and national funders are engaged in rural conversations than have been for the past 20 years.
The blessing of the heightened interest in rural philanthropy is that it is calling into question many funder assumptions that are urban-based—emphasis on scale: big evaluations, reliance on large nonprofits and intermediaries. What it doesn't always come with, unfortunately, is a commitment to being authentic.
Here are three achievable ways for funders to be authentic in their rural work—whether they are large or small, new in the space or veterans.
1. Hire people from rural personal and/or professional backgrounds
It's inconceivable that a funder would have someone not of the disability community lead their disability work, or someone not personally immersed in Latinx culture lead that portfolio, or LGBTQ grantmaking by folks not of that community. It just shouldn't happen. Why, then, is it acceptable for funders to assign rural responsibility to those without a rural background? Understanding that the multiplicity of rural cultures in the United States doesn't make anyone an expert on a particular place, rural experience brings with it a core understanding of how people interact—the leadership models and the avenues of change. Why a funder would expect someone who has barely left any big urban or suburban community to understand what they see in front of them is perplexing. Is it more difficult to recruit talent for these roles? Sure. But not impossible. Start by looking at people who went to public and land-grant universities for one. Consider working with search firms that not only have a successful track record of recruiting for placement in rural communities but have search professionals that have personal and professional experience living and working in rural places. Market these opportunities throughout rural regions. Individuals already working in rural communities are those most likely to become culturally competent rural funders.
2. Work with intermediaries and contractors that have rural personal and professional experience
Much of the on-the-ground work of grantmaking and program implementation is carried out by national/regional intermediaries and contractors—not by funder staff. The choice of which organizations are selected to do this work is absolutely critical. I have had lots of interactions over the past decade with these folks. Some well-intentioned but naïve, some with misplaced urban arrogance. Lots of national firms assigning the rural work to their least experienced folks. And many firms and intermediaries hired on the basis of one rural project from some years back or a book of business in the rural space that hasn't evolved in 20 years. Make sure that the people who are going to be your on-the-ground informants are knowledgeable, genuine, and committed to rural America.
3. Have an internal rural quality control lens that is funder-wide
While it's great for funders to think about doing more rural investing, it's just as important that the infrastructure within the foundation is rural-friendly. This includes everything from RFP language, to meeting places, to evaluation models, to communications. Few urban and national funders have an explicit rural equity lens embedded in their operations, values and vision. How to get there? Ideally, have someone assigned to advise on these and related issues on behalf of rural communities and prospective grantees. Perhaps that is not possible. Alternatively, hire someone to do a rural equity audit every year about all aspects of foundation operations. Make public the findings. It is a surefire way to provide an entry point to real conversation with rural people and places.
The road to being an authentic rural funder has many branches, but it is encircled by some clear tactical markers. While rural America wants more attention from funders, no rural community needs another experience with a funder or intermediary that is going to highlight the often profound difference between funder intent and execution.
Additional Resources:
Allen Smart is the founder of PhilanthropywoRx
---
The views and opinions expressed in individual blog posts are those of the author(s) and do not necessarily reflect the official policy or position of the National Center for Family Philanthropy.