Here's How a Longtime Family Foundation Fractured, and Shifted Gears for a Meaningful Final Act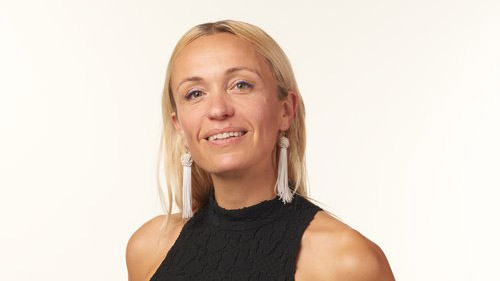 Editor's Note: This article is part of an ongoing series on the many forms of family philanthropy, in partnership with the National Center for Family Philanthropy, and produced by Inside Philanthropy's editorial team.
---
In 1894, Missouri native William H. Danforth founded what would become Ralston Purina Company as a balanced food production company for animals. The company revolutionized the feed business with the introduction of pelletized animal feeds. By the early 2000s, Ralston Purina had merged with Swiss food giant Nestlé's Friskies division to form Nestlé Purina PetCare Company in a $10.3 billion deal.
The family's philanthropy has a long history headlined by the Danforth Foundation, which existed from 1927 to 2011. The Danforth Foundation distributed more than $1 billion in grants to the St. Louis area and beyond with a particular focus on education.
Then there's the smaller Compton Foundation, launched in 1946 for the purpose of creating a peaceful, sustainable and just world. Dorothy Compton was the daughter of William H. Danforth, and the foundation was created on the heels of the death of Dorothy and Randolph Compton's youngest child, John Parker, who was killed by a sniper in the mountains of Italy during World War II. Ralston Purina generated the assets for both the Compton and Danforth Foundations.
Fast forward more than 75 years, and the Compton Foundation, rooted in deep family ties, looks very different. It has a retooled mission with one remaining family member on the board. The foundation also plans to sunset in 2025, spending out all of its assets with the guidance of one final executive director, June Wilson, a veteran nonprofit leader in racial justice advocacy.
As we've covered, next-generation family members are increasingly pushing legacy family foundations to confront inequitable practices embedded in philanthropy. At numerous long-standing family grantmakers, these younger family members in their 20s, 30s and 40s are driving more muscular action in the realm of social justice, racial equity and related causes.
In our ongoing series on family philanthropy, these conversations, however difficult, have mostly resulted in the families' philanthropy staying intact. But the story of the Compton Foundation is about what happens when all the family board members save one eventually leave to start a new foundation, and how one next-generation family member finds her voice and stands tall with a new board to continue to make an impact.
The early days
One of Dorothy Compton's sons died during the war; another died of polio a few months before the development of the Salk vaccine. Driven by these tragedies, the foundation's early mission focused on peace and security, youth education and public service, with an additional focus on racial justice. Around the same time, Randolph Compton started the Fund for Peace, a think tank focused on global security.
Early grants from the Compton Foundation went to the NAACP, the American Youth Foundation, Morehouse College (where Dorothy Compton served as a trustee), and a range of scholarship funds at educational organizations with personal ties to the family.
Current Compton Foundation President Vanessa Compton Davenport, 40, a visual artist in Vermont, became involved with the family foundation when she was a teenager. She is the great-granddaughter of Dorothy Compton.
"There was kind of an offshoot of the main board that was a feeder for younger family members. And I came in and was a member of the fourth generation," Davenport told me.
She says that as she was growing up, the story of the foundation loomed large. "In the short span of years, they [my great-grandparents] lost half of their kids. They were white folks of privilege, not naturally drawn to activism. But they wanted to create a foundation to help prevent other families from losing their children to war," Davenport said.
Other issues, including reproductive justice, the environment and the arts, eventually became part of the foundation's grantmaking. Increasingly, these issues were treated as interconnected rather than as siloed program areas.
It wasn't until 1989, however, that the Compton Foundation named its first executive director, Edith Eddy. Eddy was followed by Ellen Friedman, who helped run the show until 2021. Davenport credits Friedman, a veteran of the Tides Foundation, for bringing in many much-needed practices, including multiyear grants and general support.
Friedman also encouraged Davenport and other family members to read books like "Decolonizing Wealth," Edgar Villanueva's much-read analysis of how racial injustice and colonial dynamics still permeate the world of big money. According to Davenport, that was one instance where differences of opinion among the family began to show up vis-à-vis the foundation's policies. "That was a little mark. Some of them didn't read it. There just started to be these things," she said.
An evolution turns into a breaking point
Depending on who I asked, I got a slightly different story on what led to the Compton Foundation's breaking point. Friedman told me that when she first came in as executive director in 2010, there were four family members and four non-family members on the board.
"The bylaws required an equal number of family and non-family board members. And she [Davenport] was appointed to be the fourth family member and the first fourth generation member," Friedman said.
Friedman describes the state of the charity in those days as fairly hierarchical and bureaucratic. "They [the Compton Foundation] had a good reputation of being small and mighty… but they really took a top-down approach to philanthropy."
The foundation also conducted a long-overdue financial analysis, which concluded that it only had about 15 years left to operate if it continued spending at its current rate. For decades, Compton had been giving above the foundation minimum of 5%, spending between 7% and 11% of its assets annually. It also maintained a fairly large staff so that it could engage in the community and be proactive.
"That added up to a lot of money," Friedman said. She was subsequently obliged to cut back somewhat on grantmaking and staff.
Another complication is that the founders left behind no clear instructions about whether or not the foundation was to be run in perpetuity. In 2015, the debate came to a head, with family members arguing for perpetuity and the non-family board members unapologetically arguing that Compton should continue its elevated level of spending.
"There's a tension that exists in many family foundations over the question of whose money it is. People feel very tied to the family legacy and the story of their family. And that's not an insignificant thing," Friedman said.
Then a man by the name of Donald J. Trump ascended to the presidency, bringing additional timeliness and relevance to Compton's strategies of movement-building, organizing and culture change. At a December 2016 board meeting in Washington, D.C., the non-family board members told the Compton family members that this moment was when their grantees needed them the most.
"There was no way if you said your values were about preserving world peace, supporting women's reproductive rights and justice, and dealing with climate change, that we could step back," Friedman said.
At the center of all of this was Vanessa Compton Davenport.
"It took me probably longer than it should have to say 'enough is enough.' I was a generation younger than every other family member on the board. And I am a woman," Davenport said, as she started to recount her version of how everything went down.
Mirroring many family holiday conversations across the country post-2016, Davenport says that her family accused her of leading like Trump and accused other board members of being "reverse racists."
But Davenport found her voice and broke the stalemate. Part of her realization was that as the years went by, her values were more in line with the non-family board members. And, in the end, that family and family foundations needn't only be about kin.
"When the idea [of a spend-out] was first mentioned, I didn't think it was the right thing. But that was continuing the privilege in my family by holding on to money. The rest of the [non-family] board was so loving. Spending out is an act of power," Davenport said. "But no one talks to me now on that whole side of the family."
The power of a spend-out
The question of spending down or spending out a foundation's assets gets at a core debate of how philanthropy should take place. Under current U.S. law, private foundations are required to pay out at least 5% of the value of their assets every year in grants and foundation operating expenses. They can hold on to the rest, invest it and watch it grow. But some critics say the payout requirement should be higher to address urgent needs.
Newly minted Executive Director June Wilson will help steer the Compton Foundation until its planned 2025 shuttering. Friedman wrote a letter before she left to all of the foundation's grantees, informing them of the transition and reassuring them of continued support. As 2025 approaches, the foundation's money will be doled out in larger grants to a handful of long-standing partners.
"All of the grantmaking that was decided, was decided before I came. With the exception of this new focus on reparations, which I am shepherding with some of the assets until the end," Wilson said.
Today, a majority of Compton Foundation's grantees are led mostly by women of color, including Alliance for Youth Organizing, Black Voters Matter Capacity-Building Institute, Funders for Reproductive Equity, and Kontent Films, which produced the documentary "The Returning: New Black Farmers."
Davenport also mentioned CultureStrike, an organization started by Bay Area artist Favianna Rodriguez, who created an artwork of monarch butterflies to advocate for freedom of migration back in 2012.
In order to guide their spend-out, Wilson said Compton is in conversation with other spend-out foundations including the Orfalea Foundation, the Quixote Foundation and the Whitman Institute, a long-running partner. From Whitman, Davenport said she learned the particular importance of relationship- and trust-based work. Compton is also tapping resources at the National Center of Family Philanthropy and the Dorothy A. Johnson Center for Philanthropy.
A revamped board
Because of foundation bylaws, Vanessa Compton Davenport remains president of the board as a bloodline family member. "But we did a vote last year and got rid of that. So my hope is that if the board members consent to it, I step off as chair," she said.
One current board member, foundation Vice President Jakada Imani, was born and raised in Oakland during the height of the drug war. He got involved in youth organizing and advocacy work, and later served as executive director of the Ella Baker Center for Human Rights, succeeding his friend Van Jones. Imani first crossed paths with the Compton Foundation when it supported the Ella Baker Center's green jobs initiative.
A few years later, Imani connected with Ellen Friedman and Compton's then-board president, Rebecca DiDomenico. "It was really Ellen's vision of all-in philanthropy and not just 5% payout, that intrigued me. It's what brought me to the foundation. And why I stayed," Imani said.
He mentioned that some of the biggest American foundations sticking to that 5% minimum are also invested in companies exacerbating climate change and driving incarceration. "That's like trying to fight the problem with both your hands and legs tied behind your back, with just your eyebrows," he said.
Board member Alexandra Toma brings with her a strong background in peace and security as executive director of the Peace and Security Funders Group. But when she first joined Compton's board more than a half-decade ago, she felt the power disparity between family and non-family members. As a self-described blunt New Yorker, she wasn't afraid to call that out.
"This is when you started to see some of the cleavages beginning. That was the first step. But then we had some really great and deep conversations about the foundation. By the way, there's no such thing as a family foundation. There's no IRS distinction," Toma said.
As a refugee herself, today, Toma is proud of the foundation's support of organizations like Just Vision, which leverages media to highlight Palestinian and Israeli grassroots leaders working to end the occupation and conflict through unarmed means.
"We don't fund a white paper. We fund things that try to connect with real people in the U.S., including through the arts," Toma said.
A push toward reparations and the future
When June Wilson first interviewed for the role of the Compton Foundation's final executive director, Friedman and the board said they wanted to focus some of their spend-out resources on reparations. Wilson admits that in this current political climate, reparations are unlikely anytime soon, and certainly not in the next three years. So while Compton might do some policy work, Wilson is mostly focused on where power exists inside foundations and with individual wealth holders.
"We've been thinking of reparations in a relational context," Wilson said. "How might we partner with individuals of wealth, who also might have foundations, to look at how wealth is built in this country, and look at the gift tax model that allows generational wealth to continue to grow?"
In 2022, the annual gift tax exemption limit is $16,000. Wilson wants to use this model to leverage her version of reparative action. In Seattle, the foundation is piloting the Reparative Action Initiative with three female entrepreneurs who will receive annual gifts of $16,000 for five years from five female wealth holders. Notably, these donors aren't investing in a business with an expectation of a profit. Instead, each entrepreneur gets a cash contribution and decides how to use the funds. In addition to cash, the donors will use their networks to connect these entrepreneurs to opportunity and power.
Wilson believes that framing this as reparations, rather than just under the general rubric of philanthropy, is important because of the acknowledgement embedded.
As Wilson wrote in a 2021 article, "Until recently, the words 'decolonizing wealth' and 'reparations' were not echoed in philanthropic circles. Fortunately, more individuals are becoming curious about how their philanthropy can be part of a reparative path. We view reparations as distinct from philanthropy because reparations come out of a deep acknowledgment of structural injustice."
These words echo some of what Vanessa Compton Davenport pointed to when she spoke about those difficult days grappling with disagreement within her family.
Since that time, another arm of the family has gone on to establish the Scintilla Foundation, which will exist in perpetuity.
"Families need to understand what myths are passed down in a family that has privilege," Davenport said. "You have to break yourself down. And see the ways in which our participation in philanthropy benefits us personally. We need to name that."
Ade Adeniji is a journalist at Inside Philanthropy
---
The views and opinions expressed in individual blog posts are those of the author(s) and do not necessarily reflect the official policy or position of the National Center for Family Philanthropy.