This Content Collection features the Trends 2020 Study and other key research from the National Center for Family Philanthropy, as well as current and timely research from colleague organizations on the field of family philanthropy.
---
Trends 2020: Full Report and Executive Summary
Trends 2020 shares updated trends on the governance and management practices of US family foundations, and includes new questions relevant to ongoing changes in the field including issues of equity, place-based giving, transparency, the role of the donor, and the question of spend down versus perpetuity.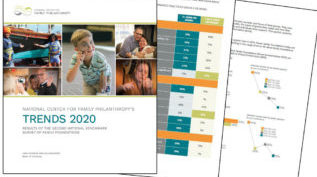 Trends 2020 Deep Dives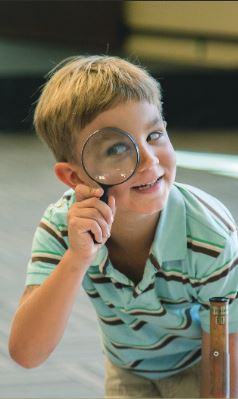 Trends 2020 introduces high level findings from the Trends 2020 survey results. In addition to the overview report, be on the lookout for NCFP's forthcoming series of Trends 2020 Deep Dive Issue Briefs on important topics highlighted in this report, including:
Strategic Lifespan
Grantmaking Strategy
Engaging the Next Generation
Founder Involvement
Advancing Diversity, Equity, and Inclusion in Family Philanthropy
…and more!
Current and Past NCFP Research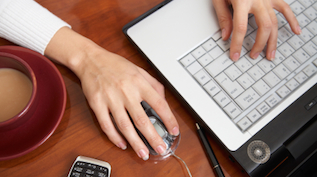 Selected Current and Past Research
Shifting Milestones, Fewer Donors and Volunteers: 21st Century Life for Young Adults and the Impact on Charitable Behaviors
(Do Good Institute, University of Maryland)
This brief focuses on how the volunteering and giving rates of young adults (ages 22 through 35) are related to their life choices. The study focuses on five milestones that have historically been associated with the transition to adulthood: completing formal higher education, getting a job, marrying, becoming a parent, and living independently. Fewer young adults are reaching milestones traditionally associated with the transition to adulthood – for example being employed full-time, living independently, owning a home, getting married, and having children – that are positively associated with volunteering and giving.
The 2018 U.S. Trust® Study of High Net Worth Philanthropy: Portraits of Generosity  (U.S. Trust and the Lilly School of Family Philanthropy)
The 2018 U.S. Trust® Study of High Net Worth Philanthropy is the seventh in a biennial series of reports on the giving and volunteering practices of wealthy households in the United States. Based on a nationally representative random sample of wealthy households, the Study is an authoritative source of information on wealthy Americans' philanthropic attitudes and practices.
Understanding How Millennials Engage in Causes and Social Issues
(Case Foundation)
The Millennial Impact Report series has become one of the most trusted sources of research on millennials and causes, helping organizations, corporations and individuals everywhere understand the best approaches to cultivating interest and involvement with this generation. By bringing this research together in one summary report, the report is intended to be a tool to prepare organizations who want to be a conduit for future generations to do good, to build more impactful partnerships with millennials today and more young people in the future.
Social Impact in Hundred-Year Family Businesses: How Family Values Drive Sustainability Through Philanthropy, Impact Investing, and CSR
(Institute for Family Business)
Centennial business families provide operational models and enduring examples of social impact. This new working paper, Social Impact in Hundred-Year Family Businesses, looks at their philanthropy activity, corporate social responsibility, and community investments as expressions of business families' values and purposes and at how this commitment is transmitted across generations.
2018 CF Insights Survey of Community Foundation Trends
(Columbus Foundation)
The Columbus Survey is known by many as the "census of the community foundation field," started by the Columbus Foundation in 1988, and administered by CF Insights since 2008. The Columbus Survey collects data to uncover financial trends and operational activity among community foundations in the United States. In 2018, the community foundation field held more than $86 billion in assets, received $10.5 billion in gifts, and awarded $9 billion in grants.
The 2018 DAF Report
(National Philanthropic Trust)
In 2017, there were 463,622 individual donor-advised funds across the country. Donors contributed $29.23 billion to these donor-advised funds and used them to recommend $19.08 billion in grants to qualified charities. National Philanthropic Trust provides this report as a public service to those who are interested in this important charitable giving vehicle.
Leading with Intent
(BoardSource)
Leading with Intent is the only survey to gather information from both chief executives and board chairs on their experiences in nonprofit boardrooms. Who serves on nonprofit boards? How are boards structured? What are their policies and practices? What challenges them? Are they providing the leadership needed? The answers to these and many more questions can be found in the most recent Leading with Intent report. 
Women Give 2019: Gender and Giving Across Communities of Color
(Lilly Family School of Philanthropy)
Women Give 2019 is the first study to explore the intersection of race, giving and gender. The report finds that generosity is a value shared by all communities, and that women across race and ethnicity are leading through philanthropy.
Is Grantmaking Getting Smarter
(Grantmakers for Effective Organizations)
Through its research over the past 20 years, Grantmakers for Effective Organizations has identified a set of grantmaker practices that help nonprofits achieve better results. Every three years, GEO conducts a study to help understand how we are doing as a field, including trends over time as well as new areas of inquiry.
2019 Giving Report
(Fidelity Charitable)
The 2019 Fidelity Charitable Giving Report is a snapshot of more than 200,000 Fidelity donors, summarizing their approach to philanthropy, the organizations they support, and how they made more of a difference in 2018.
The Apparitional Donor: Understanding and Engaging High Net Worth Donors of Color  (The Vaid Group)
HNW donors of color are real and complex individuals with unique personal stories who bring a generous personal engagement with their families, communities, and cultures. The philanthropic practices of communities of color are distinctly different from one another and are, in highly significant ways, unlike the philanthropy of white HNW donors.
NextGenDonors: Respecting Legacy, Revolutionizing Philanthropy
(2164 and the Dorothy A. Johnson Center for Philanthropy at Grand Valley State University)
This report shares the findings of a research study and interviews of major next gen donors. The report includes an executive summary of key insights of where next gen donors are taking philanthropy, an overview of the research sample and approach, chapters on primary themes, infographics, raw data charts, and more.
What Drives Foundation Expenses and Compensation?
(Foundation Center, Guidestar, and the Urban Institute)
This report presents final results from the Foundation Expenses and Compensation Project—the first large-scale, long-term, systematic study of independent, corporate, and community foundations' expense and compensation patterns and the factors behind them. Documenting the varying characteristics of the 10,000 largest U.S. grantmaking foundations, the study finds these differences—including foundation type, size, and operating activities—essential for understanding foundation finances.