Given the challenging economic times, it's only natural for donors to want their scarce resources to be well spent. In reality, the pipeline that brings resources from donor to grantee is often leaky, limiting the potential for results. There is a great opportunity to enhance donor and grantee collaboration, which could increase the impact of each dollar granted. But how to get started? In this discussion, a leader of Bridgespan's philanthropy practice will discuss this issue with donors – and share ideas and thoughts on how to enhance the important donor-grantee relationship by ensuring grantees have the resources they need to fulfill grant objectives, pursuing true partnership with grantees, and working to get better together.
Featured Speakers

Alisa Robins Doctoroff
Alisa Robbins Doctoroff is Chair of the Board of UJA-Federation of New York, the world's largest…
View Profile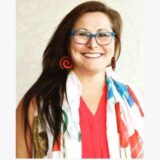 Andrea L. Hernandez, Ph.D.
Andrea L. Hernandez, Ph.D. is a social entrepreneur with over 18 years experience in social change…
View Profile

Susan Wolf Ditkoff
Susan Wolf Ditkoff is a partner in the Boston office and co-Head of the Philanthropy Practice…
View Profile