Your community foundation wants to provide more intensive services to multi-generation and multi-branch families. But how will you define your customer segments and their goals? What unique value proposition will you deliver? How will you develop capacity and partners? And, what will be your model for revenues and costs?
The community foundation field is experimenting with a variety of answers to those questions. In this Spark Session, you'll learn two contrasting business models for delivering family philanthropy services. As with a similar session in August 2017, the models will be part of a larger set of case studies in NCFP's upcoming Family Philanthropy Playbook. This Spark Session webinar, and the recording and related materials, will be only available to NCFP's subscribing community foundations.
Please note this Spark Session is only available to those that belong to the Community Foundations Family Philanthropy Network. Not yet a member? Please contact community@ncfp.org for more information.
About this series
This program is part of the Spark Session series under NCFP's Community Foundations Family Philanthropy Network. The series is designed for community foundations to exchange practical advice, tools, and tips from peers on aspects of their family philanthropy engagement. In one hour, this content-rich webinar feature peer case study examples and will allow attendees to delve deeper through an open facilitated dialogue.
Featured Speakers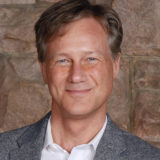 Tony Macklin
Tony Macklin, a Chartered Advisor in Philanthropy®, consults with donor families, grantmakers, and their advisors about…
View Profile

Phillip Lanham
Phillip P. Lanham, CAP® , is Vice President of Donor & Private Foundation Services at the Greater Cincinnati…
View Profile

Kirsten Kilchenstein
Kirsten Kilchenstein is Vice President of Donor Relations at the Oregon Community Foundation. Her commitment to strengthening…
View Profile