An increasing number of community foundations provide services that actively involve multiple generations or family branches in giving, granting, learning, investing, and/or volunteering together. They're answering rising demands from donors and positioning themselves against competitors.
Offering these family philanthropy services requires investments in staff capacity, organizational culture, marketing, and more. How have community foundations made the internal case for those investments? How have they made the case to professional advisors and other partners? And, how are they measuring progress and success?
Learn from your peer's journeys in developing suites of services, developing internal support, launching new services, and thinking about impact measures. This Spark Session webinar, and the recording and related materials, will be only available to NCFP's subscribing community foundations.
Special offer
We are pleased to offer representatives from community foundations that are not yet part of the Community Foundations Family Philanthropy Network one complimentary registration to a Spark Session of your choice. To take advantage of this offer and register for this webinar, please contact community@ncfp.org. 
About this series
This program is part of the Spark Session series under NCFP's Community Foundations Family Philanthropy Network. The series is designed for community foundations to exchange practical advice, tools, and tips from peers on aspects of their family philanthropy engagement. In one hour, this content-rich webinar feature peer case study examples and will allow attendees to delve deeper through an open facilitated dialogue.
Please Note: 
The recording and related materials for this Spark Session webinar are available only to NCFP's subscribing community foundations. It is located in our community foundation's Dropbox folder of shared files. Please contact community@ncfp.org if you need a link to the Dropbox folder.
Featured Speakers

Laura Fink
Laura Fink is the Director of Development & Professional Advisor Relations at the Akron Community Foundation. Laura meets…
View Profile

Margaret Medzie
Margaret Medzie is the Vice President and Chief Development Officer at the Akron Community Foundation. As leader of…
View Profile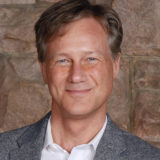 Tony Macklin
Tony Macklin, a Chartered Advisor in Philanthropy®, consults with donor families, grantmakers, and their advisors about…
View Profile