How do you make decisions related to your family's philanthropy? Does the method you choose vary based on the importance or complexity of the decision? Different kinds of decisions made under varying conditions and circumstances may require different decision-making methods. This webinar features Ann Shulman, an attorney, mediator, and advisor to family foundations, and author of NCFP's Passages Issue Brief, "Demystifying Decisionmaking in Family Philanthropy," along with leaders from two family foundations who will share several alternative approaches to making decisions in family philanthropy.
Click here for an excerpt from the webinar featuring Ann Shulman discussing the range of decision-making methods available to family foundation boards.
For the full replay and slides from the event, please login to NCFP's Knowledge Center.
Featured Speakers

Lori Kuhn
Lori Kuhn is the first executive director of the Morgan Family Foundation in Yellow Springs, Ohio,…
View Profile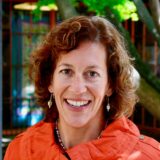 Ann Shulman
Ann Shulman, J.D., LL.M., is the Executive Director of Philanthropy Associates, a firm that provides customized…
View Profile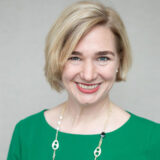 Ellie Frey Zagel
Ellie Frey Zagel is a life and leadership coach for the next generation of family business, philanthropy…
View Profile