This webinar is presented by Blackbaud in partnership with NCFP.
Many funders have staff leaders who request robust data and reports to make informed, forward-looking decisions. It can be challenging to balance the information needs of staff leaders with the desire to be a grantmaking institution that limits the administrative burden and reporting requirements of its grantees. When selecting a grants management system, funders need to consider both the data they need to do their work well and how the system can help them respect the grantee's time such that the grantee can focus their efforts on doing the good work that you have entrusted them to accomplish.
In this webinar, we will cover the reporting functionality that modern grantmaking organizations need, the reporting customization and flexibility you should look for in a grant management system, the types of reports that an organization's leadership can benefit from, and how reporting requirements can co-exist well with trust-based best practices.
Thank you to this webinar's sponsor:

Featured Speakers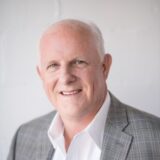 David Hazeltine
As the Principal Communications Strategist for Blackbaud's FinTech and Grantmaking solutions David contributes campaign strategy, content…
View Profile