Applications are now closed. Please contact NCFP if you have questions.
The Next Gen Fellows Program is a 3-week leadership development program for the next generation of foundation leaders. The fellowship is designed for current or soon-to-be trustees and staff roughly 18–35 years old.
We are thrilled to host this virtual cohort as a collaboration between Exponent Philanthropy and the National Center for Family Philanthropy.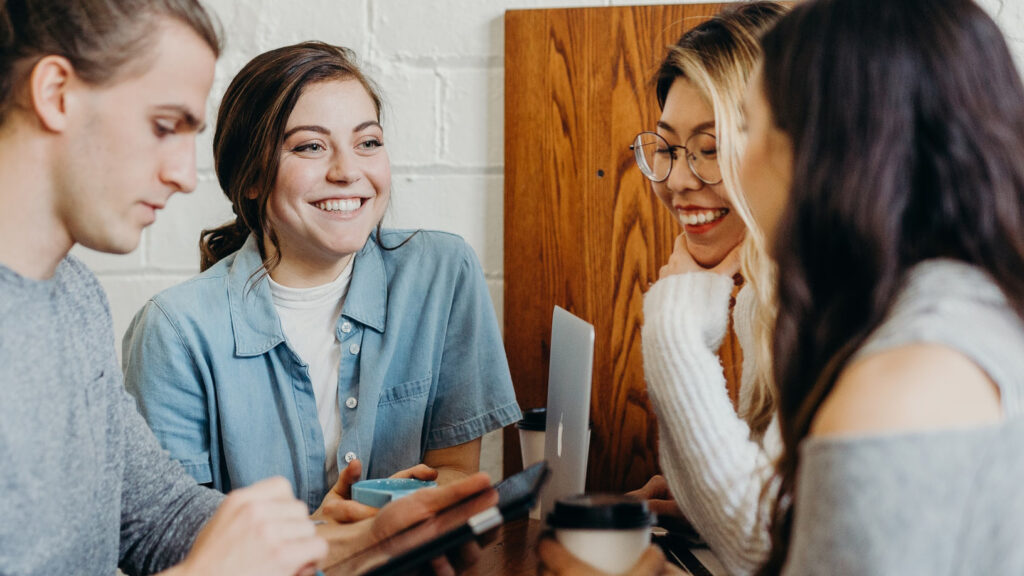 In this program, you will:
Be guided by experienced practitioners and field leaders.
Learn about best practices and emerging trends.
Try out new skills in a safe and encouraging environment.
Set a personal learning agenda to deepen your knowledge and fill your gaps.
Come away with an unmatched peer group that will provide support, ideas, and guidance.
You'll gain the competence and confidence to lead—in your foundation, in your community, and in your field—and you'll return to your foundation ready to ask thoughtful questions, make meaningful contributions, and strengthen your giving.
Program Components
Foundations 101 Virtual Seminar (self-paced pre-work)
Learn the fundamentals of good governance, investments, legal basics, grantmaking strategies, and an overview of the nonprofit sector with our Foundation 101 virtual seminar.
Virtual Learning Series | February 8-25, 2020
Together with your peers, build off the knowledge you gain in the Foundations 101 series and learn from experts on topics such as effectiveness, equity, managing change, and envisioning the next generation's legacy. Plus, learn from exemplary local nonprofits and connect with other funders. During the training, you will identify your learning objectives and work to create your personal action plan.
Virtual Roundtables
Connect with other participants throughout the three-week learning series outside of our learning modules. You will join one-on-one and small group discussions around specific topics and emerging trends.
Peer Coaching
Fellows will be thoughtfully grouped in small peer coaching circles and will connect throughout the fellowship. Your peers will support your individualized learning, help you achieve the objectives of your personal action plan, and serve as a trusted resource long afterward.
Publications
Receive Exponent Philanthropy's top-selling publications, The Foundation Guidebook and The Trustee Handbook, the most comprehensive resources for foundation trustees and key staff, as well as Splendid Legacy 2: Creating and Re-Creating Your Family Foundation, NCFP's signature publication with advice and resources from the field's foremost experts.
Application Procedure
Applications will be reviewed to ensure that participants meet age guidelines and are currently or soon-to-be trustees or staff in a foundation. As we fill the cohort, we will assess all applications to ensure a diverse range of personal backgrounds, experience, foundation types, and geography. We will also consider the fit between applicants' learning objectives and program design.
Application Deadline–12/10/2020
Applicants will be notified of their program status (accepted, waitlisted, declined) by 12/22/2020.
NCFP Member or Exponent Philanthropy Member Program Fee: $1,995
Non-Member Program Fee: $2,295
Participants accepted to the program pay a program fee of $1,995 or $2,295 and must attend the virtual learning series in order to take part in this year's cohort. Accepted fellows who cannot attend the virtual learning series are not eligible to be in the cohort; their registrations will be cancelled. Cancelled registrants are welcome to reapply for a future cohort.
Cancellations
By applying for this program, participants are agreeing to the Exponent Philanthropy Participant Guidelines. Cancellations (especially those close to the event date) can negatively impact the cost-effectiveness and quality of our programs. However, we understand that situations may arise that prevent your participation in the cohort. Written cancellation requests received on or before January 13 will be approved only under extreme circumstances and will be subject to a $75 processing fee; your spot will not carry over to future cohorts and you will need to reapply. No refunds will be issued for cancellations received after January 13 or if you leave the fellowship once the program has commenced. Please submit all cancellations by email to info@exponentphilanthropy.org.
Featured Speakers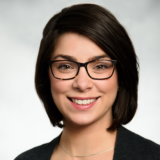 Kerry McHugh
Kerry McHugh is the Program Officer for The Helen J. Serini Foundation, named after her grandmother,…
View Profile