Use this opportunity to share experiences of best practices for working in rural areas, discuss tactics and strategies, and connect with funding and partnering opportunities to leverage your investments and increase impact.
This conversation will focus on successes and opportunities. Please come prepared to share! Some questions to consider: What initiatives are you attempting? What are you funding? What is happening in your area? What collaboratives are you working with and/or would like to work with? Who are your partners?
In advance of the program, please send any relevant articles, stories, and other informational resources that will help explain the work you do or about the rural area you work in to Daria Teutonico at daria.teutonico@ncfp.org. Daria will circulate the resources in advance of the August 17 program.
If you are unable to attend this event, but are interested in being a part of the Rural Funders Peer Network, sign up here. For this interactive meeting, we encourage attendees to join with webcams on. To help foster candid discussions, peer network events are not recorded.
Featured Speakers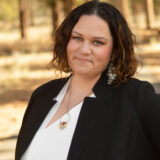 Erin Borla
Erin Borla has worked in non-profit organizations that support rural communities through the arts and creative…
View Profile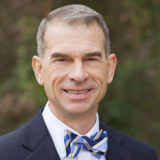 Wynn Rosser
Wynn Rosser joined the Lufkin, Texas based T.L.L. Temple Foundation as President and CEO on September…
View Profile