Community foundations are a trusted resource and partner to philanthropic families by providing a range of expertise: community knowledge, philanthropic education, and functional capacity. They are in a unique position to not just manage assets, but also lead and influence greater community change. This Spark Session explores that many ways a community foundation extend a family's philanthropic reach and impact.
Special offer
We are pleased to offer representatives from community foundations that are not yet part of the Community Foundations Family Philanthropy Network one complimentary registration to a Spark Session of your choice. To take advantage of this offer and register for this webinar, please complete our simple guest registration form.
About this series
This program is part of the Spark Session series under NCFP's Community Foundations Family Philanthropy Network. The series is designed for community foundations to exchange practical advice, tools, and tips from peers on aspects of their family philanthropy engagement. In one hour, this content-rich webinar feature peer case study examples and will allow attendees to delve deeper through an open facilitated dialogue.
Featured Speakers

Catherine Warfield
Catherine Warfield serves as Vice President of Philanthropic Advancement and Director of the Centers for Giving…
View Profile

Ellen Remmer
Ellen Remmer is President of the Remmer Family Foundation, a small family foundation focused on girls…
View Profile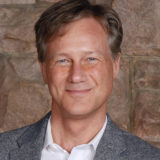 Tony Macklin
Tony Macklin, a Chartered Advisor in Philanthropy®, consults with donor families, grantmakers, and their advisors about…
View Profile