Most philanthropic families use multiple vehicles and a range of professional advisors to realize their mission and goals – including partnering with community foundations. How should a community foundation understand its role within that "team" of support? What are ways that community foundations add unique value and expertise in this mix? On this Spark Session, hear examples of where strategic coordination results in better results and positive ongoing relationships between and across these important players in a family's philanthropy.
Special offer
We are pleased to offer representatives from community foundations that are not yet part of the Community Foundations Family Philanthropy Network one complimentary registration to a Spark Session of your choice. To take advantage of this offer and register for this webinar, please complete our simple guest registration form.
About this series
This program is part of the Spark Session series under NCFP's Community Foundations Family Philanthropy Network. The series is designed for community foundations to exchange practical advice, tools, and tips from peers on aspects of their family philanthropy engagement. In one hour, this content-rich webinar feature peer case study examples and will allow attendees to delve deeper through an open facilitated dialogue.
Featured Speakers

Laura J. Brown
Laura J. Brown, CAP®, is a Senior Gift Development Officer at The Dallas Foundation. Laura joined The…
View Profile

Rod Riggins
Rod Riggins, CAP® and CFA is an Advisor Relations Officer at The Dallas Foundation. Rod joined The…
View Profile

Timothy J. Belber
Timothy J. Belber, JD and AEP is the Founder & Principal of The Alchemia Group LLC.   Tim…
View Profile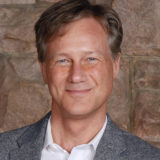 Tony Macklin
Tony Macklin, a Chartered Advisor in Philanthropy®, consults with donor families, grantmakers, and their advisors about…
View Profile