How are you thinking about your foundation's assets, the challenges and inequities in our world, and supporting timely problems? In 2021, the Sauer Foundation shared, "the assets of the foundation would increase from $28 million to $100 million, and that amount would be invested in the community over the next 10 years." This foundation's gift to spend up and make a significant shift will drastically impact their community.
Join Pat Sauer, Co-Founder and President, and Colleen O'Keefe, Executive Director, to talk about their dedication to spend up, combatting racial inequities, diversifying the workforce that works directly with children in Minnesota, and working to create more equitable outcomes for children and families. This is a great conversation if you are considering or have decided to spend up or spend out. Following a full-group discussion, we will split into separate trustee and staff discussions, before a group closing.
As a reminder, our Peer Network events are not recorded. Come ready to have an engaging conversation with your peers—we want to hear your stories, tips, and resources! Join with your webcam if possible, or call in for audio only.
Featured Speakers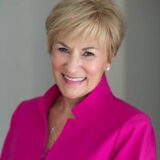 Pat Sauer
Patricia Sauer and her husband Gary created the Sauer Family Foundation in 1996 to invest in…
View Profile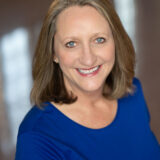 Colleen O'Keefe
Colleen O'Keefe is the Executive Director of The Sauer Family Foundation, whose mission is to invest…
View Profile