The Final Chapter: Planning for a Smooth Conclusion
Remote Learning: A Discussion Held Via Video Chat & Phone
Spending up or leaving a legacy? As your foundation plans for your strategic and limited lifespan, do you plan to support organizations with legacy grants or an endowment for specific causes your family or fund may have founded? How do you honor those places and programs that have been important to your fund or family? Or instead, is there a next generation or legacy of grantmaking decisions you want to support with designated gifts or a DAF?  The peer network identified the following as key strategies and tactics:
 40% Strategies poll results: Spending completely vs Legacy grants determined by individual board members
 30% Strategies poll results: Spend all assets vs. Leaving DAF (for next gen or others to manage)
 40% Tactics poll results: Engaging the board to decision points
We would love to have you join our calls if you can with your web cam so we can see each other. If it is not available, you can also call in for audio only.
Featured Speakers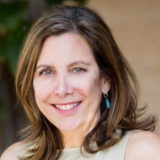 Lois Mitchell
Lois Mitchell has extensive experience directing philanthropic initiatives, navigating strategic plans, and building key partnerships with cross-sector…
View Profile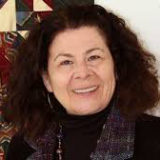 Barbara Kibbe
Barbara Kibbe joined the S. D. Bechtel, Jr. Foundation as director of organizational effectiveness in 2013.…
View Profile