Susan Price, author of The Giving Family: Raising Our Children to Help Others, shares advice and strategies for involving children in both volunteering and giving. Some of the topics covered include helping children develop a personal mission statement, teaching them about making grants, and ensuring they get the most out of their volunteer experiences. Susan is joined by Ginger Self, a member and former chair of the Self Family Foundation Adjunct Board, and Sarah Kozmetsky Miller, a member and former chair of the RGK Foundation's Adjunct Board to talk about their experiences in family philanthropy.
Featured Speakers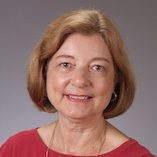 Susan Crites Price
Susan Price serves as consultant for the National Center for Family Philanthropy. Her responsibilities include writing a…
View Profile
Ginger Self
Virginia "Ginger" Self is a board member of the Self Family Foundation.
View Profile
Sarah Kozmetsky Miller
Sarah K. Miller is a trustee of the RGK Foundation. Previously, she was an adjunct board…
View Profile