Purpose trusts have been around for centuries. However, most practitioners are far more familiar with charitable trusts. Enforced in the UK by chancery courts since the 15th Century and adopted unto the US into the Uniform Trust Code in 2000, charitable purpose trusts have been established to advance identified charitable purposes (instead of specific beneficiaries) but are limited in time, scope, and beneficiaries.
The non-charitable purpose trust is a different and much newer form compared to the charitable purpose trust. It is a form that is far more flexible than the traditional charitable trust and may be formed (in Delaware and several other states) with innovative governance to advance a specific purpose, several (diverse) purposes or a general purpose.
An increasing number of companies have adopted the purpose trust as a tool to secure impact objectives. Companies such as Meta, Patagonia, and Change.org have utilized the purpose trust as a tool to advance impact or provide oversight over their operations. Whether, like Meta, it is using the purpose trust to oversee certain aspects of the business, or transferring all voting rights to a purpose trust in perpetuity to ensure that a for-profit entity remains true to its identified mission like Patagonia, or establishing a trust to oversee the decision-making of a foundation and its board to ensure alignment with its stated purpose, like Change.org, the purpose trust is increasingly being recognized for its usefulness and flexibility.
This webinar will provide a primer on non-charitable trusts, including a review of their unique features and attributes and how they can be utilized by operating companies and family offices along with other impact- focused forms.
About Community Conversations
Community Conversations are topical webinars on issues and trends in family philanthropy and are available to the field at large. These events lift up experts in the field, challenge philanthropists in their thinking and practices, and share timely stories and strategies in the family philanthropy community.
Featured Speakers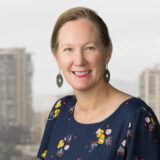 Susan Mac Cormac
Susan ("Suz") co-chairs the Environmental, Social, and Governance (ESG), Social Enterprise + Impact Investing, and Energy…
View Profile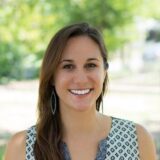 Zoe Schlag
Zoe Schlag is a co-founder and Managing Partner at Common Trust, and has spent her career…
View Profile