The National Center for Family Philanthropy is dedicated to serving families who give and those that work with them. In response to the COVID-19 crisis, we are offering weekly conversations on topics of interest to all philanthropic families associated with family foundations, donor-advised funds, family offices, and other philanthropic vehicles. For questions about this series, please contact Jen Crino at jen@ncfp.org.
---
Join Andras Kosaras, Counsel at Arnold & Porter, for an open discussion on legal issues that have arisen for philanthropic families and foundations during COVID-19. Andras will present advice and updated guidance on topics including:
Governance issues in times of emergency (e.g., board meetings/action, "emergency bylaws," individuals authorized to take action)
Establishing emergency grants (and loans) and/or discretionary grant authority
Revising grant agreements and releasing/modifying restrictions and requirements
Grants to individuals
"Qualified disaster relief payments" under IRC Section 139 (employee assistance by company foundations and others)
Bring your specific questions around these and other areas of concern or confusion.
Watch the Replay
Featured Speakers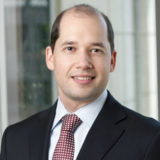 Andras Kosaras
Andras Kosaras represents domestic and international tax-exempt organizations on a broad range of regulatory, transactional and…
View Profile