Alan B. Slifka: One Man's Faith Based Mission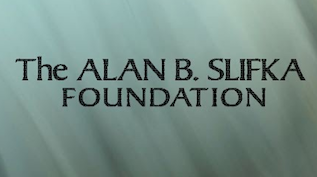 This profile from NCFP's 'Faith and Family Philanthropy' journal describes that late philanthropist Alan B. Slifka's faith-based mission and efforts to teach and support Israeli Arabs and Jews to be respectful neighbors.
*****
Against the backdrop of more than a half-century of hostilities, what could be more quixotic than a philanthropist whose mission is to teach Israeli Arabs and Jews to be respectful neighbors? Alan Slifka is such a philanthropist that he has established not one, but several funding organizations that promote coexistence.
So strong is Slifka's belief in the power of coexistence education that he says matter-of-factly, "When we finish our work in Israel, we'll move on to the next trouble spot" — as if there were no doubt of success.
It would be easy to dismiss Alan Slifka's crusade as a pipe dream —if you didn't know Slifka. His unassuming manner belies a talent for making things happen. At age 70, Slifka has a long list of business and philanthropic accomplishments to his credit. He is the principal of Halcyon/Alan B. Slifka Company, a $1.5 billion asset management firm headquartered in New York, and co-founder and chairman of the board of Global TeleSystems Group, Inc., a $3 billion enterprise that provides advanced telecommunication services to businesses in Eurasia.
Slifka's singular interest in promoting coexistence is illustrated by the various charitable organizations he has founded. He is the primary funder and chair of The Abraham Fund, a public charity that promotes coexistence between Israeli Arabs and Jews. The Abraham Fund board comprises prominent Jews and Arabs from the United States and Israel, including: Judge Abd-El Rahman Zu'bi, Israel's first Arab Supreme Court Justice, and Moshe Raviv, Israeli ambassador to the United States. Slifka also established a private entity, the Alan B. Slifka Foundation, which funds projects that promote coexistence, and he is in the process of founding The Abraham Joshua Heschel Foundation to fund larger coexistence projects in Israel and the United States. In addition, he is director and the driving force behind the Coexistence Initiative — an international effort launched at the 1999 State of the World Forum to place coexistence center stage in the world's consciousness.
Slifka is a familiar face in the Jewish community of New York City, where he has been active in Jewish affairs since his early twenties. New Yorkers may, however, know him better as the patron of the popular Big Apple Circus — the not-for-profit performing arts institution he co-founded in 1977. (Slifka's office is lined with framed circus posters.)
Although coexistence education and the circus may seem like an odd coupling of interests for a prominent businessman, in Slifka's mind, the two are related. "The circus is a metaphor for an ideal family," he says. "Its members are talented, dedicated, hardworking people. They achieve great things because they are cooperative and harmonious, and they bring joy to the people who visit them. The circus is coexistence at its best."
Spiritual Pursuits Form the Basis for Philanthropy
Slifka's preoccupation with issues of coexistence and world peace reflects a lifetime of spiritual pursuits. He participates in weekly Bible study groups and attends Friday night temple services because he likes listening to sermons. "The Bible is really about interpersonal relations," he says. "I don't think anyone can read the Old Testament without seeing the importance of coexistence." Fittingly for a man who spends half his time promoting coexistence, Slifka is also a trustee of the Cathedral of St. John the Divine in New York City. His spiritual explorations have also taken him far beyond Western religions: For 15 years, Slifka studied with a Jain monk.
How did a Jewish businessman from New York become a student of Jainism, an ancient ascetic Indian sect? "I heard him give a talk, and I thought what he said made sense. He was one of the best spiritual teachers I ever had." The Jains' philosophy of nonviolence, and its conviction that a universal central truth exists, appealed to Slifka's ecumenicalism. Slifka explains:
The Jains have a saying, "I bow to all those who walk the spiritual path." It doesn't matter what religious path a person follows, they bow to all. That's a highly evolved spiritual concept and one that needs to be taught.
Philanthropic Vision Springs from Traditional Giving
Except for funding the Big Apple Circus, Alan Slifka conducted his first decades as a philanthropist in traditional ways: He donated to established institutions and organizations and, with his mother, Barbara, funded the Joseph Slifka Center for the Jewish Family at Yale University. His thinking about the purpose of philanthropy took a sharp turn in 1980, however, while attending a weekend workshop on Creative Philanthropy in California. Stewart Brand, founder of the Whole Earth Catalog and Co-Evolution Quarterly, led the seminar, delivering a message that was revolutionary for that time: instead of responding to requests from existing charities, he told seminar participants, create your own organizations to fill unmet needs. The concept of social entrepreneurship appealed to the businessman in Slifka:
The idea of being a venture capitalist in a not-for-profit activity fascinated me. It had never occurred to me that I could use my capital, imagination, and management skills to develop social projects as I developed business projects.
The concept of creative philanthropy also resonated with Slifka's religious beliefs. The search to fill unmet needs echoes the Jewish teaching, tikkun olam, which calls for Jews to work to heal the world. In Slifka's words:
Jews are taught that we are put on this Earth to be partners with God in creating a better world. The concept of God in the Bible moves from God as the sole and ultimate force in the world to God's saying to man, "I need you to help me." The obligation of Jews is to ask, "What needs repairing?" When man leads, God will follow.
Slifka's early education was grounded in ethics and values. He attended the Ethical Culture grade school and high school in New York City, a private school with a curriculum rooted in a humanistic philosophy. Slifka recalls that:
We learned to think about issues from different perspectives; nowadays most children don't get that kind of training. Instead, the multicultural movement encourages them to focus on their own identities. Learning about your roots is good, but kids aren't being taught to understand and respect other people's histories and cultures. Violence comes from disrespect for others. Children have to be inoculated against prejudice, just as they have to be inoculated against disease.
A Trip to Israel Stirs a Conscience
Captivated by the possibilities of creative philanthropy, Slifka seized the opportunity to put theory into practice on a large scale when he visited Israel for the first time in 1986. The poor conditions under which Slifka saw the Arab minority living and the chasm between Arabs and Jews disturbed him greatly. Slifka asked Jewish friends to introduce him to Arabs, but none could. "Not one knew any Arabs," he says, and, as he traveled around Israel, Slifka kept asking, "How can Jews, a minority for thousands of years, be indifferent to the inequities and pain of the Arab minority?" In fact, Slifka discovered, hundreds of Arabs and Jews had asked themselves the same question and were working together to reduce animosities and increase respect between the two groups. Their grassroots efforts, however, were hampered by lack of funding.
The Abraham Fund Provides Further Focus
When Slifka decided to begin working on improving relations between the Jews and Arabs of Israel, he consulted with Dr. Eugene Weiner, a rabbi and sociology professor at the University of Haifa. In 1989, 3 years after that first visit to Israel, the two men founded The Abraham Fund. Headquartered in Jerusalem and New York, the fund supports programs and projects in Israel that promote coexistence between Arabs and Jews. Its three aims are to serve as a funding source, an educational resource, and a catalyst to advance the professionalization of coexistence education.
Slifka and Weiner define coexistence as an ideal without illusions. Instead of denying differences, it encourages distinctiveness and a respect for the rich diversity of an ethnically mixed society. Because it does not promote integration, it does not threaten existing cultural heritages. Slifka uses the analogy of a bowl of fruit to make his point:
Assimilationists would slice and mix the fruit to create a fruit salad; advocates of coexistence would place whole pieces of fruit side by side in the bowl, keeping an apple an apple and a pear a pear.
Educating individuals and groups who are different — whether because of race, ethnicity, religion, or politics — to live next to one another with mutual respect, understanding, and cooperation is difficult to achieve in any community. In Israel, the hurdles seem insurmountable. Slifka sees it differently: "Coexistence is the minimal, least demanding way for people to relate to one another positively, and it is a practical goal."
Achieving amicable cross-cultural relations in Israel is further complicated by the reversal of the historical majority/minority roles of Arabs and Jews. Slifka explains:
Jews were a professional minority for 3,000 years. In Israel, for the first time in their history, they are the majority — 80 percent of the population. The Israeli Arabs, who used to be the majority, now make up 18 percent of the population. So, what you have in Israel is a minority that doesn't know much about how to be a majority, and a majority that doesn't know how to be a minority.
Given the Jewish history as a persecuted minority, shouldn't they be expected to act more honorably when they are a majority? Not necessarily, says Slifka. The psychology of the majority is to feel comfort in its numbers and to forget about the minority. Jews, like other majorities, must be educated to be as concerned about the rights of others as they are about their own. The responsibility of the majority for the minority, says Slifka, is at the core of Jewish values and laws:
Coexistence is the most critical domestic issue facing Israeli Arab and Jews. Deepening and expanding democracy in Israel mandates that the majority comes to understand and accept coexistence as a profoundly Jewish value.
An article by Alouph Havreven [1] that is included in The Abraham Fund press packet addresses the issue with these words:
A Jewish state that merely replicates majority/minority relations as we experienced them in the countries of our suffering dooms us to be prisoners of our past, only reversing the roles of victims and victimizers. Liberation of Jews in their own land means liberation in the sense of developing a society with civic equality for all, a society deriving its code from the ancient Biblical ruling: You shall all have one law, the Jews and the non-Jews, who respect the laws of our State.
The Abraham Fund's first project was to compile and publish a directory of all grassroots organizations that engage in coexistence work in Israel — an important first step in establishing the legitimacy of the field and putting the issue in the public spotlight. Since then, the Fund has awarded more than $6 million in grants to support 450 projects in Israel. Many of the programs it supports are held in classrooms, ranging from kindergarten to university. Under these programs, Arab and Jewish children come together to sing songs and play games; high school students study about Abraham and Moses — central figures in both Judaism and Islam — as a way to underscore values shared by both religions; and university students — Arab and Jewish — who are studying religion come together to study Jewish and Muslim religious texts. One of the Fund's most imaginative efforts is a project that trains Arab youth to serve as guides at a Holocaust museum. Another, begun in 2000 and close to Slifka's heart, is the Jewish-Arab Youth Circus Troupe. Under this program, talented youngsters are being trained to perform under the big top as acrobats, jugglers, and clowns. The 32-member troupe will tour through towns in Israel in their double roles as entertainers and messengers of peace and cooperation.
In addition to funding programs in Israel, the New York office of the Abraham Fund runs an education and outreach program that assists interested groups in North America that are setting up coexistence education workshops in their communities, and arranges visits to Fund projects in Israel. To date, the Fund has attracted some 2,000 donors —individuals and families who either contribute to the general fund or sponsor programs through the Fund's Adopt-A-Project initiative. With annual gifts of $1 million, Slifka remains the Fund's largest donor.
A Second Foundation Assists in Other Ways
Although having one entity to accomplish a philanthropic mission might suffice for some, the breadth of Slifka's interests led him also to establish the Alan B. Slifka Foundation, Inc., an independent foundation established in 1965 that supports projects that promote coexistence worldwide. This New York City-based organization has been employed to establish several programs at Brandeis University in Waltham, Massachusetts. The Brandeis Intercommunal Coexistence Program focuses on a spectrum of issues, ranging from international to campus concerns. Two of the texts used at Brandeis, The Handbook of Interethnic Coexistence and Building Bridges: Lessons for Americans from Novel Approaches to Promote Coexistence, were developed and published with grants from The Abraham Fund. In addition to the Brandeis Scholarship program, which sends Israeli Arab and Jewish students to study at Brandeis, the Foundation is currently funding development of a master's program in coexistence.
The Spiritual Message Carries
Over the past 8 years, programs funded by The Abraham Fund have reached more than 100,000 Israelis. Follow-up studies indicate that carefully structured programs led by trained professionals can break down barriers between groups that have been conditioned to hate each other and that they can raise the "coexistence capacity" of individuals —the term The Abraham Fund uses to describe the ability to be comfortable with people different from oneself. "Coexistence is about community building," says Slifka. "Learning to think as a community is an educational process. Just as there's an emotional intelligence, there's coexistence intelligence. Coexistence is an educable concept, an achievable political objective, and an applicable practice."
Encouraged by the success of its programs in Israel, The Abraham Fund sponsored an exchange of professional coexistence teachers between Israel and Ireland. "We've learned that coexistence issues are uniform around the world and that practices are transferable across cultures," says Slifka. "We've also learned that results are inexpensive: It costs roughly $100 a person to take someone from hating 'the other' to accepting 'the other.'
Slifka travels to Israel periodically to visit programs sponsored by The Abraham Fund. Among his greatest pleasures is meeting with teachers and young people who have participated in coexistence training, many of whom have now become counselors at summer peace camps and leaders of coexistence seminars at their high schools and universities. "We are developing soldiers of coexistence, " he says. "It's marvelous to see the enthusiasm of young people who have gone from seeing people different from themselves as their enemy to seeing them as people they can coexist with."
Slifka makes no claims that his efforts to develop an ethos of respect among Israeli Arabs and Jews will lead to peace in the Middle East. Nor does he hold out hope that coexistence training will turn Israeli Arabs and Jews into good friends. He would be pleased if they would just be better neighbors. In Israel, that would be a phenomenon.
"I believe in tikkun olam," says Slifka, "that we are put on this Earth to repair the Earth. Yes, I make money from my businesses, but the purpose is to give it away. Doing philanthropy — developing and supporting projects — is the reason I exist. Why work if not to make money to help other people?"
---
[1]     The Abraham Fund (March 1996), "Jews and Arabs in Israel: Toward the 21st Century,"New York: The Abraham Fund.