Effective Family Philanthropy: The Tarsadia Foundation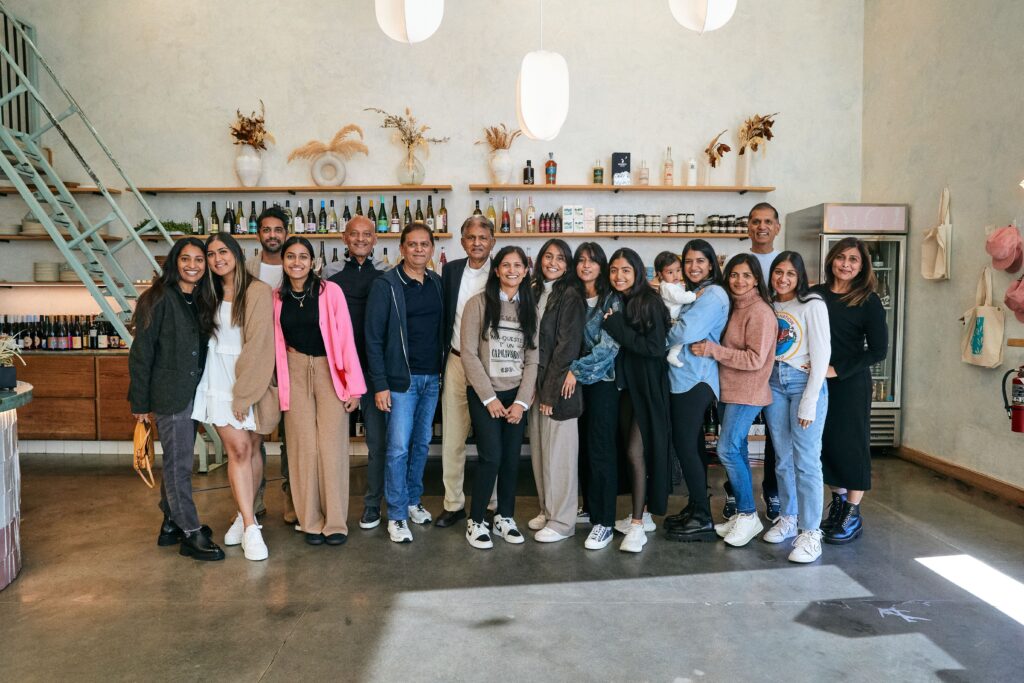 Five Practices the Tarsadia Foundation Has Embraced to Achieve Its Goals
Bringing in all the family. Some foundations incorporate several family members into leadership roles to drive the agenda. But Tarsadia Foundation is a three-generation operation that involves upward of 50 family board members in total.
Mixing service and philanthropy. Rather than just give out grants from a distance, family members take yearly service trips to the regions around the world they serve, strengthening family bonds along the way.
Allowing young board members to truly lead. Tarsadia runs a junior board for family members aged 5 to 21 to engage in actual grantmaking and plan service trips.
Weighing different voices equally. With dozens of family members involved, early on executive director Shirish Dayal emphasized creating spaces without hierarchy and where everyone felt safe to participate.
Creating pathways for young people to continue to be involved. Young family board members sometimes move on from foundations once they leave the nest. But Dayal is looking for ways to keep the next generation engaged with the foundation even as they start their careers and their lives.
---
Passing the Torch: A Family Foundation Empowers Dozens of Young Philanthropists
Founded in 1999 and headquartered in Newport Beach, California, Tarsadia Foundation supports nonprofit organizations that provide educational opportunities for the underserved, support health and wellbeing of the community, and help people find employment. It's also one of a growing number of charities that aims to rethink how youth and philanthropy interact by getting young people involved with the philanthropic process as tweens and teenagers.
I've written previously about Youth Philanthropy Connect (YPC), for example, a former program of the Frieda C. Fox Family Foundation, which empowered youth grantmakers ages eight to 21 and helped build the movement of youth philanthropy. YPC and the Fox Foundation went on to enlist other partners to do its work, including the Lumpkin Family Foundation, the Gaines-Jones Education Foundation, and Tarsadia Foundation.
Tarsadia has now grown to have around two dozen youth family members on its junior board, and their involvement has become a core component of foundation operations. Executive Chair Maya Patel and Executive Director Shirish Dayal recently sat down with me to unpack how the foundation evolved to prioritize youth philanthropy — not just to teach next generation family members about the value of giving back, but to actually shape the grantmaking agenda and culture of a family foundation.
The early days
B.U. Patel grew up in India on a farm in the Singrod/Tarsadia village region in the 1930s. After college, he moved to Zambia, where he built a successful manufacturing business. His next move was to travel to the United States, where he and the rest of his family settled in Anaheim, California, in the 1970s. Patel purchased Dunes Motel along with eight other motel properties in Southern California.
Tarsadia Hotels was born. And it was a true all-hands-on-deck operation.
"My father and family taught us the value of education and hard work. Family members would crash on couches and in rooms as they arrived in the states and got settled. And I was cleaning toilets and making beds to help with the family business," Maya Patel explains.
This small, family operation eventually evolved into T2 Hotels, one of the top real estate development and investment companies in America. Its suite of properties includes a Residence Inn, several Homewood Suites, Laguna Brisas Hotel, and plenty more.
And in the same way that business and family are entwined, the Patels also infused family and philanthropy. Founded as the Singrod Foundation by B.U. and Pushpa Patel, the foundation's name has always been tied to the mighty western Indian state of Gujarat. As we've covered, Indian immigrants have amassed significant wealth in the United States, and increasingly, that wealth is being tapped for causes in the United States, India and elsewhere.
Are you creating a culture of giving? The family embraced an all hands on deck approach when they started their business as immigrants in the 1980s. And that same family culture is also infused in their philanthropy.
The Patels initially followed a common thread of giving, sending support to their home region. Prior to launching Tarsadia, the family had initial positive experiences with American India Foundation (AIF) and the Clinton Foundation, and the family doubled down on this work in the early days of their family foundation. Among these efforts were supporting an educational trust that sowed the seeds for Uka Tarsadia University.
Tarsadia Foundation later started to incorporate grantmaking in the family's new home of Orange County, tackling issues such as housing and homelessness. The foundation made multiyear grants to local organizations, including Big Brothers and Big Sisters of Orange County and Inland Empire, Lestonnac Free Clinic, and Collette's Children's Home.
Bringing in the next generation
The Tarsadia Foundation is now a three-generation operation whose various boards include Maya and her siblings, their children, cousins and extended family — upward of 50 family board members in total. But it wasn't always this way.
In 2006, the family first started to think about bringing in the next generation of family members. The Patels worked with a consultant to design the structure of an adult board and junior board. The Junior Board was founded in 2008 with 24 members, with an age range from five to 21.
Then, in 2009, Shirish Dayal was tapped to serve as the foundation's inaugural executive director. Dayal had no formal background in foundations, but was heavily involved in social work, and knew the family from their days in Zambia.
"My interest was trying to find a way to make things more engaging for the next generation," Dayal said.
The foundation connected with Rising Star, a nonprofit dedicated to providing medical care, education and community development within India's leprosy colonies. But rather than just learn about this community from a distance, the Patels decided to take an international service trip, which sparked a change in the family and revamped their entire approach to philanthropy.
"We started taking these trips. It's family time that creates a bond. But we're also giving a little bit of ourselves and getting our hands dirty. That's the most exciting part about the experience," Patel said.
Since that first trip in 2009, the family has since taken trips to Peru, where they worked with Free Wheelchair Mission and Samaritan's Feet, Cambodia, and Zambia, among others.
Maya Patel's niece, Shivani Tarsadia, who recently graduated with a master's degree in social entrepreneurship from the University of Southern California, recalls taking that inaugural service trip when she was in her early teens.
"We'd never done anything like this as a family before. But the experience was transformative. And it really was the first time that we were hands on, and looking into the eyes of the people we're helping, and that was extremely powerful. And it's become a trip that everyone looks forward to now," Tarsadia said.
Are you always thinking of new philanthropic approaches? More recently, Shirish Dayal says that the foundation is thinking more deeply about trust-based philanthropy and doubling down on its commitment to equity and inclusion.
Building out a board and looking ahead
In its early years, parents and older relatives who served on the adult board helped to guide the junior board. But today, this junior board is primarily youth-led and focuses on grantmaking and planning service trips, both abroad and locally. Through the years, they've built a playground for inner-city youth and participated in coastal cleanups along the Southern California coastline.
These activities help the younger generation hone their own philanthropic interests and priorities. But beyond that, they help establish a culture of giving among family members, continuing in the footsteps of grandfather B.U. Patel.
Between the junior and adult boards, these approximately 50 family members participate in what is collectively known as a Family Circle, which meets several times a year. The Patels also take an annual family retreat, where junior board members learn about strategic planning, financial literacy, social justice, spirituality, and personal giving. One trip took the family to a Native American reservation in South Dakota.
In terms of weighing all the different voices in the room, Dayal says one key factor has been making sure everyone feels included and safe to participate.
"Everyone needs to have an equal voice in the room. It shouldn't feel like a hierarchy," Dayal said.
Shivani Tarsadia echoed this spirit, and says that though there are sometimes challenges, overall, the family has done a good job balancing the many voices. "I think it also brings us closer together because we're listening to opinions from everyone, from my grandfather to my sister, who's now 18. I think that makes it unique," she said.
Are you truly creating a space where the younger generation feels empowered enough to speak up? Next generation family member Shivani Tarsadia says she is grateful that she and her sister have a voice in board meetings, too.
More recently, Tarsadia Foundation has been thinking more deeply about trust-based philanthropy and doubling down on its commitment to equity and inclusion. At some point, foundation leadership will fully shift to the next generation. Dayal says the foundation is looking at ways to better engage junior board members after they go away to college and start their careers. Regardless of where the foundation goes from here, the value of collective service and giving as a family will likely endure.