Integrating Inclusivity Into Your Submission & Application Process: 7 Key Strategies
Failing to think about inclusivity when you're collecting applications and submissions is unfair to those who are being excluded. But much more than even that, it harms the final impact of what you are trying to accomplish, because diversity engenders better outcomes for everyone.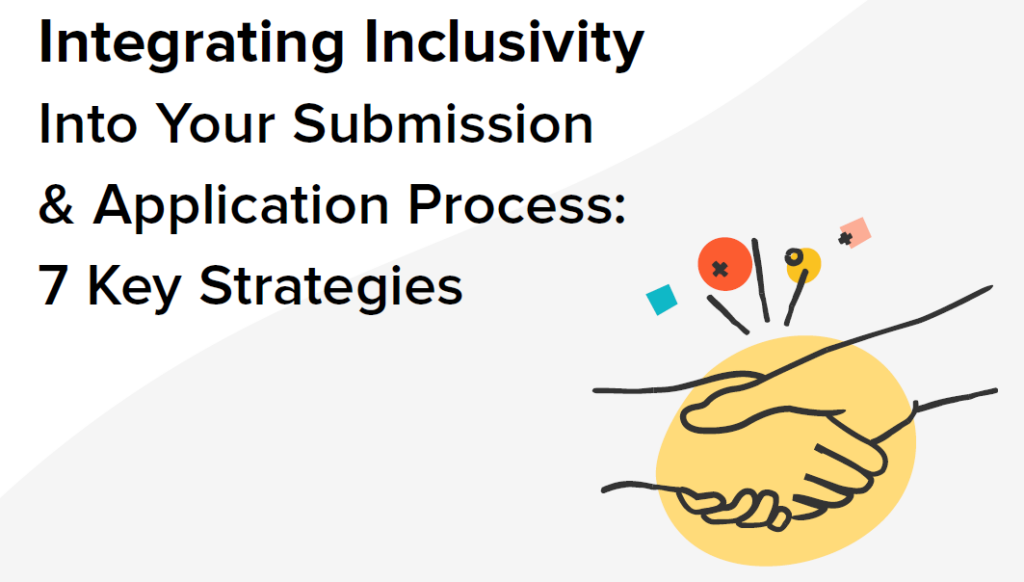 How can you be more inclusive in a way that's fair to everyone? And how can you integrate inclusivity into your submission and application processes in a way that doesn't solely depend on the fallibility of humans, who all struggle with internalized biases and prejudices?
This guide examines the importance of being inclusive—and the importance of having concrete and trackable operations that ensure inclusivity throughout your application and submission processes. The guide includes 7 actionable steps that organizations can take to make sure your inclusive practices are integrated into what you do, every step of the way.