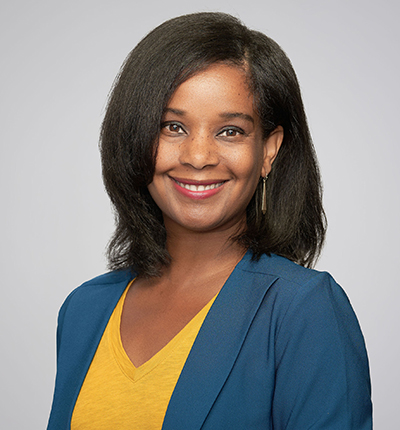 Cassie Bean
Director, Programs
Cassie Bean is a Director of Programs at the National Center for Family Philanthropy (NCFP). In her role, Cassie collaborates with other members of the program team to deliver meaningful learning opportunities and events for NCFP's community.  Additionally, she designs and implements a subset of programs, including the BIPOC, Non-Family Staff, Engaging Youth Peer Networks, and the Racial Justice Learning & Action Cohort. Her work involves facilitation, research and evaluation, data analysis, and intentional relationship building to identify relevant programming to support NCFP's strategic focus and mission.
Cassie has an eclectic professional background, having worked in philanthropy and non-profit, international education, and corporate sectors. She is passionate about informing and supporting the stewardship of resources to equity-focused causes through facilitation, storytelling, and relationship building.
Most recently, she served as the program manager at GHR Foundation in Minneapolis, MN, where she helped to launch the Twin Cities Racial Equity Initiative, an initiative targeting Black and Indigenous communities by advancing economic opportunity and community engagement and through educational and career advancement.
Cassie earned a master's degree in educational leadership and a graduate certificate in International Development from the University of St. Thomas, where she also completed her bachelor's degree in Spanish and International Studies. She is also the Founder and CEO of Cassie's Eclectic Consulting. Currently, she resides in Minneapolis, MN, where she leads a full life as an engaged community member, artist, outdoor enthusiast, and mom.
We're here to equip you with the tools you need to make a meaningful impact. Contact NCFP for support!
Keep up with trends in family philanthropy. Subscribe to our newsletter!
Gain access to personalized support and a network of peers. Join our community!