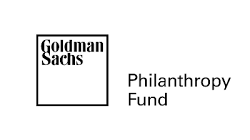 Goldman Sachs Philanthropy Fund
The Goldman Sachs Philanthropy Fund is a public charity established to encourage and promote
philanthropy and charitable giving across the United States by receiving charitable contributions, by
providing support and assistance to encourage charitable giving, and by making grants to other public
charities and educational institutions.
We're here to equip you with the tools you need to make a meaningful impact. Contact NCFP for support.
Keep up with trends in family philanthropy. Subscribe to our newsletter.
Gain access to personalized support and a network of peers. Join our community!