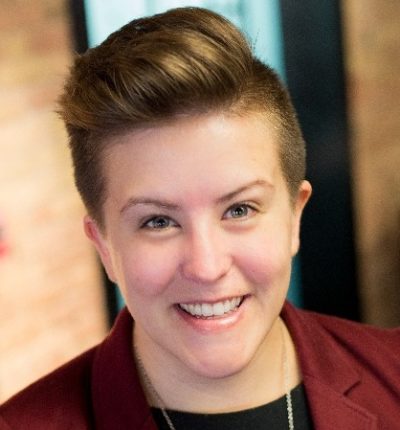 Mollie Anderson
Board Member, Crossroads Fund
Mollie Anderson is a member of the Board at Crossroads Fund and is an alum of their Giving Project. The Giving Project is an equitable approach to fundraising and grant making that brings together a cohort of 25 people, built intentionally across race and class, that commits to raising $100,000 to fund systems change work in Chicago. Participating it in was life changing and instilled a passion for making all philanthropic relationships meaningful and justice oriented.
When not working with Crossroads to help fund grassroots work, she works as a fundraiser. Mollie has over eight years of experience in the field, with the majority of her career being in major gifts. She has helped advance the missions of the YMCA of Metro Chicago, the ACLU of Illinois, and the University of Chicago. She is currently the Chief Development Officer at the Chicago Literacy Alliance. Prior to her fundraising career she very nearly became an academic and holds an MA in Religion and American Politics from Claremont Graduate University and a BA in Religious Studies from San Diego State University. Originally from Southern California and currently residing in Andersonville, Mollie considers herself a Midwest adoptee. In her spare time you can find her playing with her cats, reading, watching the Great British Bake Off, and laughing loudly at anything remotely funny.
We're here to equip you with the tools you need to make a meaningful impact. Contact NCFP for support!
Keep up with trends in family philanthropy. Subscribe to our newsletter!
Gain access to personalized support and a network of peers. Join our community!