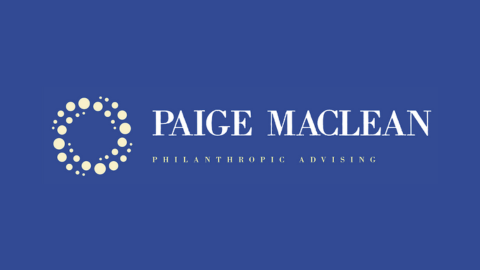 Paige MacLean Philanthropic Advising
Paige MacLean is a philanthropic advisor with a passion for creating connections between high net-worth individuals and families and impact-driven initiatives and leaders. Paige has deep expertise in the social sector with over 25 years as a non-profit founder, leader, strategic consultant, and advisor.
Paige thrives on addressing diverse challenges and welcomes clients with a wide variety of interests as well as those who do not yet have an area of focus.  She collaborates closely with her clients to develop a philanthropic vision and strategy that reflects their individual interests and goals. Leveraging her network in both the philanthropic and nonprofit sectors, Paige also supports clients in building their knowledge of the social sector, and facilitates meaningful connections between her clients and the change-makers who are tackling our world's most pressing challenges.
We're here to equip you with the tools you need to make a meaningful impact. Contact NCFP for support!
Keep up with trends in family philanthropy. Subscribe to our newsletter!
Gain access to personalized support and a network of peers. Join our community!