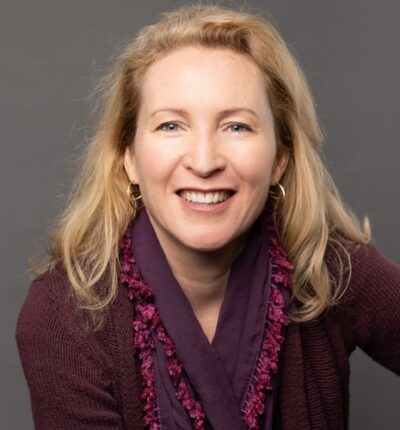 Sarah Vaill
Vice President, Programs, Panorama Global
Sarah Vaill is Vice President, Programs for Panorama Global. In this role, she develops equity-minded strategies to amplify the impact of collaboratives and networks powered by Panorama, oversees issue-catalyst initiatives, and captures leadership and knowledge-sharing for the social change sector.
Sarah has spent more than 25 years working at inflection points of gender, justice, human rights, and philanthropy in the US and globally. Most recently, she served as Director of Philanthropy at Liberty Hill Foundation, where she oversaw high impact donor advised funds and giving circles and advised their social and environmental justice grantmaking annually.
Previously, she held senior roles at V-Day Karama, the Global Fund for Women, and Parents International Ethiopia, delivering funding and building the capacity of women leaders in the Middle East and North Africa, Latin America and the Caribbean, Ethiopia, and Europe. These projects worked to build intersectional movements to end gender-based violence, increase representative democracy, ensure economic and environmental justice, expand reproductive justice, and erase multiple forms of discrimination.
Deeply rooted in partnerships and coalition-building, Sarah was a co-founder of Grantmakers without Borders (now EDGE Funders Alliance) and Social & Environmental Entrepreneurs, a fiscal sponsorship agency where she remains on the Board of Directors. She holds a master's degree from Oxford University in International Human Rights Law and a B.A. from Duke University in Gender and Hispanic Cultures.
A former Outward Bound instructor in Montana, Texas, and Mexico, Sarah loves taking her husband Alejandro and their two boys Leandro and Lucas to the mountains, growing flowers for pollinators, and joyfully visiting people, places, and pages.
We're here to equip you with the tools you need to make a meaningful impact. Contact NCFP for support!
Keep up with trends in family philanthropy. Subscribe to our newsletter!
Gain access to personalized support and a network of peers. Join our community!