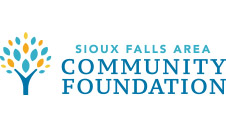 Sioux Falls Area Community Foundation
At the Sioux Falls Area Community Foundation, we connect passionate donors with important causes to put dreams and ideas into motion. In doing so, we help create meaningful change through philanthropy. Since our founding in 1984, we have helped donors grant more than $171 million to nonprofits and causes throughout our community.
We're here to equip you with the tools you need to make a meaningful impact. Contact NCFP for support!
Keep up with trends in family philanthropy. Subscribe to our newsletter!
Gain access to personalized support and a network of peers. Join our community!