4 Tips for Building Bonds, Improving Communication, and Encouraging the Next Generation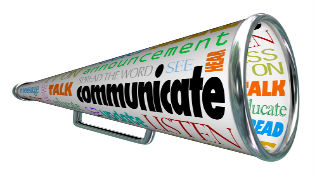 As nice as it would be to believe that a family's unique dynamic— composed of individual and collective histories, experiences, memories, and modes of communication—remains firmly outside the discussions in which philanthropic decisions are made, the truth is that these factors can influence a family's giving.
Because a family philanthropy is built on a family's values, identity, passion, and energy, the effect a family's dynamic has on its ability to accomplish its philanthropic goals is hardly surprising. In this issue post we'll look at a few situations in which family dynamics can come to bear on your philanthropy and offer four concrete techniques for lessening the effects of current conflicts or decreasing the likelihood of future ones.
How Family Culture and Relationships Affect Giving
The impact of family patterns of behavior and communication, which underpin every family gathering for leisure or business, often become more apparent for donors and their families as they confront an impending transfer of leadership or power. This usually occurs after a donor's death or when the decision is made to pass on more responsibility to another generation. Even families that have encountered relatively smooth sailing up until this point can find themselves feeling a bit lost and unsure of their footing at this stage. Alice Buhl, Senior Advisor at Lansburg, Gersick & Associates and Senior Fellow at the National Center, indicates that: "In some cases the siblings will have to learn how to work together for the first time, without a parent there. Even in their philanthropy, they have always looked to Mom and Dad to settle disputes."
Family issues may also surface or resurface when siblings get married or have children of their own and different family branches begin to sprout. As the size of the family grows, sometimes exponentially, who is eligible to participate and in what capacity may become points of contention. Whereas previously there may have been ample room for anyone who wanted to serve to be included, as the family unit expands, some criteria for service will need to be established. As with most things, advance planning is the key to addressing issues and defusing potential conflicts. Having policies in place governing issues like family participation before they become an issue, or simply putting the topic on the table before the need for a policy arises is a good way to reduce the risk of tension later.
Based on her experiences in working with donors and their families, Buhl offers the following four tips for building bonds, fostering improved communication among family members, and encouraging the next generation.
Start a mentoring program
One great way to ensure a smooth transition from one generation to the next is to start a family philanthropic mentor program. Pair up senior members of your family with young ones and provide opportunities for them to collaborate on philanthropic projects. This will provide hands-on grantmaking experience for the family members who will eventually be at the helm of your philanthropy, and will help them feel prepared to assume these leadership roles. According to Buhl, this sort of program, which is a common practice in family businesses, can also be an effective way to build bonds across generational and branch divides: "Assigning each person a mentor who is not their parent—but an aunt, uncle, or cousin, for example—can be particularly useful in families with tight branch bonds that cause friction." By encouraging family members to interact in new ways and forge new bonds with one another, you can open new avenues of communication and disrupt old patterns of behavior that maybe inhibiting your family's philanthropic growth. By stepping out of established roles, and viewing themselves and each other from different perspectives family members can begin to recognize each others strengths and weaknesses, talents and passions. Conflicts arise when we easily identify with one of two sides. When families work to build bridges between seemingly opposing positions, they stand a better chance of short-circuiting a potential conflict. Says Buhl: "Establishing these relationships is about seeing yourself in multiple ways so that you don't box yourself into one role, one description of yourself."
Get together and share good times
In her experience as a facilitator working with philanthropic families, Buhl has found that families that periodically make the effort to spend leisure time together find it easier to mitigate tense situations within their philanthropy. Spending time together in a pressure-free environment "helps build bridges supported by positive experiences and memories." Keep in mind that spending time together doesn't have to be time-consuming or expensive and isn't meant to feel punitive or forced. Plan activities that your family is comfortable with and are in line with your traditions or culture.
Form committees across generational and branch lines
If members of your family tend to naturally align themselves along generational or branch lines, you might consider forming committees that reach across those lines. As with mentoring, creating opportunities for communication among family members who might not ordinarily choose to collaborate, facilitates understanding and lessens the likelihood of conflict or tension.
Explore new avenues of communication like newsletters, email or web site updates
As simple as it sounds, starting a family newsletter or sending out periodic email updates on your family's giving can go a long way towards improving communication. By keeping all members of your family "in the loop" regarding philanthropic decisions, you increase the possibility that they will feel invested in your giving and interested in becoming involved when the opportunities present themselves. If you're not technologically inclined and the idea of writing and distributing a newsletter leaves you cold, try recruiting a younger member of your family, who perhaps is not yet eligible to participate in your philanthropy, to take on the task. It will allow him or her to contribute to your philanthropic endeavor using unique skills, and could provide a learning opportunity for both of you.
What if we already have a conflict that needs defusing?
If you read the tips above and feel like they are too late to help you and your family, don't worry. There are things you can do now to lessen the impact of existing conflicts. First, Buhl suggests that you: "Start with the basics. Look for shared values that the family already agrees on, and use them to create a stable environment to have a conversation." You need to create a safe place where members of your family feel comfortable talking to one another, where they feel that their opinion will be heard and appreciated. "For all those involved it's about having a voice."
Many families may shy away from these conversations because they suspect that their values are not shared by other members of the family. "Once they get over that initial peak and realize they do have things in common," remarks Buhl, "they often get very excited."
If a family has difficulty approaching this endeavor themselves, trusted advisors can help facilitate these conversations by providing impartiality and an outside perspective. This family advisor or close friend, according to Buhl, would ideally be someone "very trusted by the senior generation, but not wedded to their views." This role, however, can be tricky and should be approached with care, because the individual runs the risk of being caught in the middle. Whenever possible, the family members between whom there is tension or conflict should be encouraged to communicate directly with one another.
When is it time to call for outside help?
While some families have successfully navigated the difficulties presented by their unique family dynamic and capitalized on the strengths inherent in their family culture, addressing these kinds of sensitive concerns can be difficult for those inside the family to look at objectively. How do you know if your family could benefit from the help of an outside facilitator?
According to Buhl, feeling stuck, or that your family's progress towards its philanthropic goals is being hampered by the same issue time and time again is a sign that you might need some outside counsel: "If you feel like you've tried everything you can think of, or you feel like the joy and energy has disappeared from your philanthropy; if it begins to feel like just another obligation, then its time to seek some guidance."
Bridging the Gap

Despite our best efforts to cultivate good relationships and open lines of communications with members of our families, gaps can appear or grow between us—as a result of everything from geographic location to political disagreement.
Recognizing that your philanthropy does not exist in isolation, and that it is affected by your family history and patterns of behavior is the first step to mitigating their negative impact and capitalizing on their opportunities. As you consider the practices, communication habits, and emotional climate that affect how your family interacts during both dinner conversation and philanthropic debate, we hope that these suggestions will provide sound advice on how to bridge these gaps.