In Loving Memory: the Pros and Con of Legacy Grants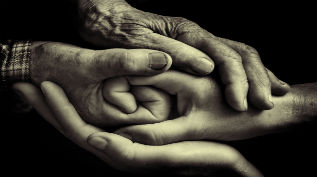 The loss of a loved one is difficult for any family to bear, and the desire to celebrate and honor his or her life and accomplishments is natural and common. For philanthropic families, if the lost family member has played a significant role in their giving, grief and sadness can be coupled with some confusion or uncertainty about the state of their philanthropy as well as a desire for future giving to reflect or acknowledge the contributions of the lost loved one.
Although making a gift to honor a loved one may seem like a simple matter of designating a portion of charitable dollars as "Grandpa Gus' Gift" or the "Edward Augustus Myer Memorial Fund," there are several issues to consider at the outset that may save your family some headaches down the road. This article explores what legacy giving is and suggests steps families can take to ensure that they and their grantees realize their respective goals through these gifts.
 What Defines a Legacy Grant?
A legacy grant is a gift that a family makes to honor a family member or other important individual in the family's life, generally—although not exclusively—after the individual has passed away. Although in some cases the individual being honored may be the founding donor of the philanthropy, a legacy grant is not necessarily related to a formal statement of donor intent. Instead it is often given in the spirit of how the individual and his or her values are collectively remembered by the family.
According to NCFP President Ginny Esposito:
"These grants are born out of the desire to celebrate the life and contributions of a loved one—a result of the need to deal with loss and the desire to establish a legacy and sense of family history. They can, however, pose some significant challenges for families because they are often a nexus of grief and family pride, which sometimes makes them difficult to discuss openly and constructively."
Establishing a Legacy Grant
Because families often start to discuss this sort of giving during periods of intense grief and emotional stress, important considerations concerning the long-term goals of the gift and its affect on the family's other philanthropic activities may be temporarily overlooked. The desire to do something to express a family's feelings of loss and sadness are often very strong, but families can take steps to ensure that the legacies that they establish pay respect in a constructive way today, and allow for future growth and evolution. Esposito advises families to resist the desire to make a hasty decision:
"During a period of intense grief, it can be extremely difficult to make sound, well-thought out philanthropic decisions—especially if the person was a major force in the family's giving. Families can be easily overwhelmed by requests from grantees that a prior verbal commitment be honored, or from hopeful grantees who see a potential link between their cause and a loved one's legacy. It can be difficult to differentiate between valid requests and opportunistic ones, so resist the pressure to make swift decisions about causes or gifts you are unsure of."
Things to Consider
The Positives
Establishing a legacy grant can have a number of positive outcomes for both philanthropic families and their grantees, which make it such a popular and common practice. Since legacy grants are intended as enduring reminders of loved ones and are often made to the same organizations year after year, they establish a lasting and intimate bond between the donor family and the grantee. In interviews with families, Esposito has found that one attractive feature of establishing a legacy grant to a particular institution or organization is its potential to create or continue a shared history between grantor and grantee:
"Many of the families I spoke to expressed excitement about the long-term relationships that the legacy grants allowed them to build with grantees. They felt gratified by these relationships, particularly in cases where the honoree had worked with the organization in some capacity themselves. Perhaps Grandfather gave a small annual gift to a local children's museum in which he took great pride and satisfaction, and perhaps trips to this museum were a particular treat for his children and grandchildren. Giving a larger annual gift to the organization in his name celebrates his commitment to the museum, serves as a concrete manifestation of their memories of Grandfather, and also maintains a link between the family and the institution."
These kinds of gifts can also be a powerful way to preserve collective family memory and teach family history to future generations who may or may not have personal memories of the honoree. Open discussion of the gift and its history at family meetings or during grantmaking discussions can provide a valuable opportunity for family members to share memories and reconnect with the spirit of their giving embodied by the loved one. It can also provide younger family members with a better understanding of the impetus and rationale behind their family's commitment to certain causes or organizations.
Potential Pitfalls or Unintended Consequences
As strange as it may seem, says Esposito, one of the key considerations in making legacy gifts is to think about how it might hinder the grantee as much as help them. While the stability of a large or regular gift can provide a measure of financial security and programmatic freedom for your grantees, be aware that such gifts and publicity surrounding them may at times hamper an organization's other fundraising efforts. This is particularly true if your gift is relatively large and results in a named institution or program, because other funders may mistakenly believe that all of your grantees financial needs are being met by a single gift. "While named institutions may be a great way to honor grandfather, other donors might get a mistaken impression of the organization's funding situation and choose not to support the cause because their efforts would be superfluous or better used elsewhere."
"Close relationships between grantees and donor families can be wonderful for both sides," says Esposito, but she also encourages families to respect and safe-guard the autonomy of each.
"Often times families are very enthusiastic and engaged in the work of legacy grant recipients because they are invested in celebrating the legacy of a loved one, however, relationships that are too close can cause difficulties for both. When lines are crossed or boundaries blurred, grantees may feel that the family or foundation's generosity has given the funder too much influence over its CEO, board, or activities. Donors, on the other hand, may feel pressured to honor a commitment that no longer meets their objectives or may have the impression of being taken for granted by the nonprofits the legacy supports."
According to Esposito's interviewees, a large gift made regardless of an organization's performance may stunt its programmatic evolution and slow other fundraising initiatives or plans for diversification of fundraising strategies. "While a gift can often allow nonprofits to relax and concentrate on programmatic goals, it can also take away a lot of incentive for an organization to grow and evolve, particularly if either the donor or the grantee come to see the gift as a regular event or guaranteed funding." she says. "For this reason it is important to hold legacy grant recipients to the same standards as other grantees, to perform the same due diligence as you would with any other gift, and to make clear to them any concerns you may have."
Plan to Revisit and Re-Evaluate
Given the emotional link that is often forged by the creation of these gifts, revisiting the issue can be a daunting prospect for many families. Many fear that to question the efficacy or validity of established legacy grants might call in to question their love for or loyalty to the memory of a deceased loved one, or that openly addressing the topic will cause conflict or bring pain to the family. These gifts are intended to be a celebration of a loved one and his or her life. To allow them to become merely unconsidered family obligations out of fear of conflict would defeat one of the major purposes of the gifts.
Regular discussions of a legacy grant and it's parameters should not be viewed as a sign of disrespect for a family's history, but rather should be embraced as an opportunity to revisit those memories. By reviewing such gifts and their place within the family's wider philanthropic goals, you can ensure that the gift, its purpose, and the life it is intended to celebrate maintain an honored place in your growing and evolving family philanthropy.