Fifteen Years, Ten Trends: Then and Now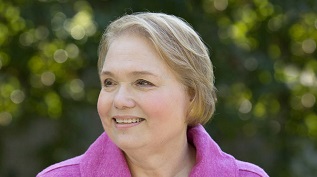 "Democracy does not give the people the most skillful government, but it produces what the ablest governments are frequently unable to create; namely, an all-pervading and restless activity, a superabundant force, and an energy which is inseparable from it and which may, however unfavorable circumstances may be, produce wonders.  These are the true advantages of democracy."
The above quotation, one of my very favorites, is from Alexis de Tocqueville's reflections on his journey through early America and his efforts to understand the new country's voluntary spirit.  The National Center for Family Philanthropy is celebrating its 15th anniversary and we use this occasion to reflect back on our years of service to donors and their families, their staff and advisors, and the changes that have taken place in the field of family philanthropy.  While I can't claim the poetry of deTocqueville, I am excited to think about life in family philanthropy as I have experienced it in the mid to late-nineties and the stunning advances that bring us to this point in time. Let me highlight ten:
Then: Many family foundations were trying to figure out when to bring the next generation on to the board (often thinking of the next gen as adults in their 40s and 50s).
Now: Not only are donor families trying to cultivate a charitable ethic in very young children and engage them much earlier in the formal giving, but they have come to value the multi-generational giving experience – engaging senior family leaders with younger voices and finding the genuine richness of the conversation in that mix.
Then: Most estate advisors pointed potential donors to the private foundation option.
Now: A variety of giving vehicles support the multiple giving goals and circumstances of a more diverse community of donors.  While private foundation formation continues to thrive, tens of thousands of donor advised funds, gift funds, family office and family business giving vehicles, and many others also thrive.  Most donors employ more than one vehicle, including the ability to direct individual gifts to special causes and organizations.
Then:  Donor families were just beginning to experience the benefits of reaching out to an independent consultant or facilitator in times of stress or conflict.
Now:  Families have learned the advantages of getting out in front of philanthropic transitions (retirement of a founder or board leader, bringing on new board members, preparing for an increase in assets or a change in mission, etc.).  Rather than wait to deal with the stressful effects of change when it happens, families are anticipating transitions and be much better positioned to be the architect of intended change rather than responding to unintended consequences.
Then: The major priorities of family foundations were managing the assets for growth and getting good grants out the door.
Now: Foundations are focused on the critical importance of good governance and the benefits of investing in great board structure and process.  NCFP work, like the seminal Generations of Giving, has shown that if the governance is strong, it is far more likely the other activities will be as well.
Then:  Perpetuity was the default choice for family foundations and probably never even discussed during the formation period.  Similarly, most donor advised funds had very specific rules regarding how long a family could advise a fund.
Now:  Whether or not families choose perpetuity is a conscious decision – not only in the founding but often throughout the lifetime of the foundation/fund.  The decision regarding perpetuity can now be a matter of a mission-driven strategy or a choice about leaving the work to future generations.
Then:  Most administrative questions focused on when to staff and how to make reassuring choices based on connection and confidence.
Now:  We have much more information as well as examples of strong family/board/staff relationships.  NCFP's CEO study advanced knowledge of the nature of effective executive leadership.  Several national search firms now offer special services based on their understanding of the dynamics of staffing a family enterprise.
Then:  The goal was to make as many good grants as budgets and priorities allowed.
Now:  Many donor families are looking beyond grantmaking to find more for mission: impact investing, the broader use of the proxy, the power of convening, and many more strategies add tools to the family grantmaker's kit that help them realize their hopes for change in the world.  Further, donor families are more concerned about their impact and relevance and are working to understand how their sense of impact can shape future strategy and grant choices.
Then:  When things got complicated, the tendency was to look for ways to accommodate family differences, frequently with no helpful end to that recurring process in sight.
Now:  There is far greater recognition that families will only increasingly be more different as geography, new family members, politics, religions, etc., diversify.  Rather than chasing the ephemeral, perhaps unrealistic, goal of always accommodating individual or family branch preferences, many giving families are finding value in focusing on what they share.  More emphasis on shared values and priorities as well as common legacy is proving to be a stronger "foundation" for shared work.  Families pursuing this strategy are finding that valuing family participation and grantmaking strategy are not mutually exclusive.
Then:  The world of family philanthropy was unplugged and virtually unknown.
Now:  The startling advances in communications and technology make it possible for donor families to be better in touch with each other, their grantees and potential grantees, those who will benefit from knowledge of their priorities and experiences (including grantmaking colleagues) and a world that needs to understand and support the privilege of engaging in private philanthropy.
Then: There was a perception that family participation was often a hurdle to good grantmaking. I know I was keenly aware of that misperception when I was part of the team working to establish a national center for leadership and knowledge of and for donor families.
Now:  There is much more research and appreciation for the value of family participation in philanthropy.  Advocacy for more and more effective philanthropic giving by families is a founding principle of NCFP.  It was fitting that our 10th Anniversary was marked by a major study and symposium to articulate the value of family giving to the family, to the communities and causes served, and to our democracy.
---
It's fitting that I close this look back by quoting from the last two paragraphs of that 10th Anniversary Report, The Power to Produce Wonders: The Value of Family in Philanthropy:
"For families of wealth, philanthropy provides a vehicle by which a matter of chance – the fact that people are related to one another – becomes a considered choice.  It provides the means by which private good can be turned to the public benefit.  Family philanthropy is one of the points at which the principles of individual well-being and the common good, do, in fact, merge.
Thus, family philanthropy – as it adds value to the family and to the family's philanthropy – fraught as it may be with its own anxieties – is a vital part of democracy's 'superabundant force.' Moreover, family philanthropy – as it pursues a vision greater than its growth for a community broader than its board – will continue to "produce wonders" for our democracy."
It has been an extraordinary privilege to have been part of this work and the National Center for Family Philanthropy. I'm grateful to the volunteers, staff, funders, and countless families that have made this work – this dream – come to pass so spectacularly.
As we look ahead: to learn more about trends in family giving practice, offer a new edition of Splendid Legacy: The Guide to Creating Your Family Foundation, sponsor national convenings, expand our Family Philanthropy Online Knowledge Center, and so much more, I say here's to "Sweet Sixteen!"
All the best,
Ginny Esposito
President, National Center for Family Philanthropy