#Family #Philanthropy and Social Media: a Conversation with @KateWolford, President of @McKnightFdn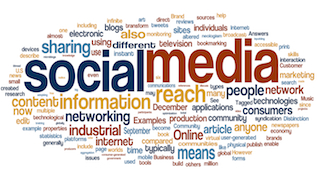 Thinking about entering the world of Twitter, but not sure whether it's a good use of your time? Not sure what to tweet about, who to follow, or how to measure and maximize the value of your time spent on social media? In this month's edition of Family Giving News, we're delighted to share the perspectives of family philanthropy leader @KateWolford, long-time president of the @McKnightFdn. Are you active in social media? Share your twitter username or Facebook page address along with your experiences in the comments section below, or send a note to jason@ncfp.org.
We don't see a lot of foundation executives on Twitter. So, let's hear a bit more about your own experience with social media – how did you first get started?
The first thing to make clear is that I am not an expert on social media! The McKnight Foundation has been getting its feet wet on Facebook and Twitter for a year or so, and recently launched a blog. We've also been experimenting with Yammer as an in-house tool for sharing knowledge. I registered my personal Twitter account about 8 months ago. I was an early adopter, so I could better support our institutional communications strategy. My plan was to simply "lurk and learn" on Twitter, following others so I could better understand how our foundation and grantees were using social media to increase our reach and impact. Now I tweet as well, and more and more McKnight staff are using social media.
What are three things you hope to gain from social media?
The biggest value to me personally is in what I follow: a mixture of topics directly relevant to our work, as well as others that help broaden my horizon. I see articles that I would probably never see otherwise — or at least not in such a timely manner.
For The McKnight Foundation, my goal is even greater transparency and awareness about how we are using private funds to pursue public good. It is an avenue to share research, as well as promising and proven ideas with a broader network both within and beyond philanthropy.
Social media — like every tool — can be used for good or ill. More than a goal, my dream is to use it in ways that support a powerful global movement for social, economic, and environmental sustainability.
Why should a family foundation use social media?
Social media can be an additional useful way to engage with current or potential grantees, stakeholders, and the general public. It's not a substitute for strong individual relationships and deep dialogue between foundations and grantees. Foundations still need a one-stop organizational website through which grantseekers can find clear information on the foundation's mission, goals, strategies, what it will or won't fund, its application process, etc.
Taking advantage of as many communications tools as we can use well and cost effectively can enhance our transparency, accessibility, and ability to share knowledge and perspectives in our fields of interest.
A Center for Effective Philanthropy survey in 2012 found that only about 16% of grantees followed the social media streams of their funders. I suspect this number will grow quickly as both nonprofits and foundations move from early experiments in usage, evaluating feedback and ramping up in areas that seem most productive for building their networks and advancing their goals. We're also increasingly reaching out to important program stakeholders beyond our grantees, and social media is one way to reach those broader audiences.
The real power of social media is the opportunity to go beyond just one-way communication to a more engaged dialogue. Unlike newsletters or press releases, social media is — well, it's social! For many family foundations (and foundations in general), that may push the boundaries of their comfort zone. Social media puts real-time information, learning and perspectives out to a potentially very broad audience. That, in turn, may invite new levels of scrutiny, critique, and interaction.
I think it is important to enter with the mindset that you will get feedback that covers the spectrum from positive to negative, and from polite to nasty. Embrace that, and focus on how the input can also broaden your perspectives, sharpen your thinking, and increase your effectiveness and impact.
What kind of rules and practices do you follow?
In general, I think about how all my communications, whether in a community conversation or a blog or a tweet might reflect on the foundation and its reputation.
While "all tweets are my own," I do not tweet anything that I would not want associated with our foundation. I know others who more freely mix the personal and professional — in that case, I think it would be important to be transparent with your board of directors about that choice.
I limit my time on social media to 30 minutes per day, and sometimes I don't get to it all. On my best days, I uncover 3-5 articles that I read or tag for my next plane ride, and I share something that will be of interest to my followers.
I see some foundation leaders focusing mainly on topics relevant to the philanthropic sectors while others cover a number of topic areas. I think each person has to "find their own voice." I lean toward the eclectic side of the spectrum — I follow and tweet on topics ranging from governance to climate change to education to Minnesota.
Should the foundation executive engage if the foundation already has a social media presence?
There are a number of factors to consider, including size and staffing structure. In small foundations where the executive already has many hats, it may simply not make sense nor be practical to maintain a separate Twitter or blog presence. The executive can still have a presence — authoring blogs or being quoted on the foundation sites.
Another key consideration is board expectations around the level of visibility of its lead staff person, and whether or not he/she should have a voice that may be distinct in substance or tone from that of the foundation.
Final thoughts?
I'd encourage foundations to use any communications tools that help them reach and engage their own key audiences in useful ways. Within that, just like any tool, social media probably isn't a great fit for everyone.
So as we explore social media's pros and cons at McKnight, we are paying close attention to how our philanthropic colleagues are using it to the best effect. We're forging our own unique path as we go, which I think is very important, but we're also keeping our eyes out for model practices and practitioners around the country. For readers interested in digging deeper, I'd point you to nonprofit social media guru Beth Kanter, The Communications Network's resource-rich website for nonprofit and foundation communications pros, and terrific sector blogs like COF's RE:Philanthropy, Foundation Center's PhilanTopic, and the Center for Effective Philanthropy. For a list of additional Twitter feeds to get started, see the Ask the Center column in this FGN.
And there is no shame and very little to lose in lurking first, like I did, just to see if social media seems like a good fit before diving in!