A Profile of the Hattie M. Strong Foundation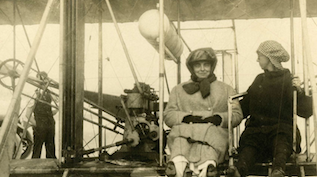 How does a foundation that prides itself on close personal contact with its beneficiaries over an 86-year history totally revamp, modernize, and streamline itself, all without losing its long-time connection with grantees and without losing sight of the founder's original vision? That's the challenge the board of the Hattie M. Strong Foundation in Washington, D.C. undertook in 2009, led by its Chairman Henry L. Strong. But modernize and streamline they did. By 2012 the revamp was fully in place and today the Strong Foundation delivers 66% more charitable funding at 40% lower cost.
Since its founding in 1928, the Foundation's primary activity had been providing interest-free loans to college students in their final year of study which could be used for various expenses, including rent and tuition. At an average size of $2,000 and with flexible repayment terms, servicing these loans kept a staff of four laboring mightily over the years. Over time as the loans were being repaid, the Foundation's staff developed close relationships with many of its loan recipients, often providing informal mentoring and moral support. This also led to unusually low default rates. Eventually, baby pictures of loan recipients' children adorned the foundation's walls.
Fast forward to 2009 with the economy skidding and college costs seeing high-octane increases: "$2,000 was barely helpful with the astonishing high levels of debt that college students were incurring," points out Mr. Strong. His concern over the level of the foundation's costs to provide individual loans relative to their resulting charitable impact grew.
Rather than nibble around the edges of the problem with a few programmatic tweaks, the foundation chose to fundamentally alter its method of operations. It converted its "high-personal touch" loans into outright scholarships and revamped the selection process as well, using partner colleges as nominators instead of soliciting individual applications to be processed through its own staff. The foundation then converted its traditional grant program into a simplified, paperless process as well — a somewhat controversial concept in philanthropy. Additionally, it greatly tightened its grant focus to charitable groups that provide after-school educational support programs to disadvantaged youth in the D.C. area. Finally, Mr. Strong and his board, working with an advisory committee, overhauled how the foundation managed its endowment.
As a result of those changes, the foundation staff was reduced from five full-time employees to two full-time and one part-time. It also relocated to a smaller office in Springfield, Virginia, from its prestigious address near the White House. The overall outcome is that the foundation "now runs a more efficient shop yet helps more people," says Mr. Strong.
While the foundation's ten-person board includes four family members, including the chairman (who according to its charter, must be a descendent of Hattie M. Strong "to the extent practicable"), the foundation positions itself as an independent foundation and ensures that family members don't hold a majority of board seats.
Mr. Strong waited until his father Henry Strong, the long-serving prior president, passed away in 2007 before candidly sharing his concerns with the Board. He admits to having been concerned about proposing such drastic changes. The foundation had, after all, run its programs in this manner for decades.
But the board engaged in a careful analysis of the relevant financial data and could plainly see that the world had changed around its cherished loan program. Mr. Strong characterizes the situation "not as a sin of commission but one of creeping costs and changes in the outside world." He focused the board on the concept of "charitable throughput," — what he describes as measuring success based on the benefit actually received by the foundation's grantees "at the back end of its process, rather than by the foundation's good intentions on the front end." In consideration of the difficult economic times, Mr. Strong says the "data was compelling, which helped open the board up to the idea of examining our entire setup."
The board ultimately embraced Mr. Strong's suggested introspection, as board member Carol Schwartz acknowledges: "although the no-interest loan program was unique, it was obvious that changes were needed for the sake of the foundation and its beneficiaries."
While the new direction was clear, the board took a measured approach to implementation. Mr. Strong recommends that foundation leaders considering proposing major changes to their boards not rush things. "Express your concerns as thoughtfully as you can but don't propose actual solutions too quickly." As he explains, "Board members need time to absorb the issues you are raising and to examine their own views on the situation." Actually, it was at a board retreat led by an outside consultant that the board decided to double down on its support of education by dedicating its new scholarships to students studying to become actual classroom teachers.
A new approach emerges: The Strong Scholars Program
While the board charted this new direction, it became the job of Executive Director Robin Tanner and Board Member Sigrid Reynolds (herself a teacher and Mr. Strong's sister) to actually design the program. By continuing to grant money to individuals, the board was able to honor its tradition – and Hattie's own preference – of supporting "young people of promise." Reynolds drew inspiration from the Herculean-like challenges of one of her own student teachers, who, as an assistant volleyball coach attended practices after school from 3:00 to 6:00 p.m., then went directly to a part-time job with a schedule that ran to midnight or later, and then arrived back at school at 5:00  a.m. to prepare for all-day teaching.
Tanner and Reynolds recommended timing the foundation's grants to align with the student-teaching semester, one of the last hurdles in teacher preparation and typically an effort overlooked by most scholarship programs. The program's $5,000 scholarship helps reduce financial pressure on students studying education right at the time that their ability to hold a job to meet financial needs is limited by the full-time classroom work necessary for graduation. In the program's first year, the foundation granted a total of $60,000 to 12 students; by 2014 that had been increased to $420,000 to 84 student teachers and is expected to exceed $500,000 in the coming years.
As a way to further reduce the burden on its staff, the foundation decided to partner up with selected institutions and have the schools themselves identify, evaluate, and award the scholarships via departmental committees using guidelines established by the foundation. The criteria requires that scholars be selected based on their successes and enthusiasm in field experiences, demonstrated financial need, and the achievement of a GPA of 3.0 or higher – in that order.
Ms. Reynolds explains that many of the 21 schools that participate were founded as "normal" schools, a classification of school originally established to certify high school graduates for teaching, often through two-year programs. Those, along with historically women's and historically black colleges and universities, produce by far, the largest numbers of classroom teachers in the United States. She points out that tuition at these schools is well below the costs of the more highly selective schools, such as Ivy League schools. That means that at many of these schools, the $5,000 almost completely covers the full tuition for the student teaching semester, and allows the foundation more funds for grants to more students. Because participating schools are in relatively close proximity to the foundation, staff can travel by car to visit the schools in person, decreasing foundation expense.
As with the prior loan program, these scholarships maintained the opportunity to forge personal and long-term relationships with the foundation's beneficiaries. As a step in this direction, board member Carol Schwartz hosted a reception for the initial crop of Strong Scholars so they could meet both board members and fellow scholars.
Responding to teacher needs: The "Bobbie Fund"
Next, the foundation developed a new program to support Strong Scholars beyond graduation who are out in the classroom teaching. They named it the "Bobbie Fund" in honor of Barbara, "Bobbie" B. Cantrell, the longtime administrator of the foundation's previous loan program, who had served as an informal guide and adviser to generations of loan recipients. The Bobbie Fund provides grants of up to $500 during three out of the first five years of a Strong Scholar's actual classroom teaching, to purchase consumable items for their classrooms. Fellows select items from various suppliers' websites, cache them in a cart, then send a link to Robin Tanner. Ms. Tanner then reviews the cart for compliance with guidelines, purchases the supplies, and has them shipped directly to the teacher. "Items teachers purchase must enhance student learning for all students so the approved selection includes paper, books or a classroom set of cheap calculators—but no single large items such as computers," Ms. Tanner says.
As it sought other ways to reduce administrative load, the foundation next decided to streamline its grant program. Its first goal was to reduce expense on both sides of the process: for the foundation itself and for its grantees. First, they eliminated the grant application process entirely. Instead, they hired a professional grant adviser, Janet Kerr-Tener, and tasked her with the job of identifying suitable programs to support. Next, they refined their grant strategy by narrowing eligibility to out-of-school-time programming in areas of the city and region they wanted to reach. Finally, they eliminated reporting requirements from grant recipients.
To some, this approach may seem too hands-off; in fact, it puts the onus on Dr. Kerr-Tener to stay actively engaged and out in the community, learning of new organizations and keeping tabs on existing groups through site visits and other market research. The board is provided detailed information about every proposed grant recipient and it engages in lively discussion and debate at every meeting, trying to be sure that they stay current on where help is needed and who is best to deliver it. Indeed, all grants must be expressly approved by the board. Technically, the Strong Foundation supports 501(c)(3) nonprofits in Washington, D.C., that provide out-of-school-time activities after-school, on Saturdays, and during summers, "especially programs that support, reinforce, and enrich the core academic objectives of the District of Columbia Public Schools, as well as character development, community service, good citizenship, and appreciation of the performing and visual arts," the foundation guidelines state.
Grants are made in a variety of formats and dollar amounts. Ranging in size from $5,000 to $25,000, they may be single year or multi-year. A sum is reserved for board-suggested organizations as well. While other foundations might consider this degree of hands-off operations a bit risky, Janet Kerr-Tener, the grant advisor, simply says the program works and that "at some point, you just have to trust grantees." Besides her own research, she also relies on word-of mouth-recommendations from other funders, particularly fellow members of the Washington Regional Association of Grantmakers.
KEY LESSONS:
Don't act too quickly.
This can put board members on the defensive. Express ideas and concerns thoughtfully, then give board members time and space to examine their views on the situation.
Have faith in your board members, especially the older ones. Mr. Strong says, "They have seen more change in their days than you have and their resilience and fresh ideas might just surprise you."
Once implemented, be ready to make further adjustments, and perhaps even a few steps back. When moving into blue sky territory, there is just no way to know in advance exactly what is going to work best.
Changes in investment approach
Alongside its programmatic changes, the foundation has also shifted its investment strategy from "active" to "passive." These are terms of art in the investment world. "Passive" connotes a strategy that does not hire professionals to pick individual investments in the hopes of "beating the market." Instead, the approach invests in a broadly diversified range of asset classes at very low cost, seeking to instead capture the market's global return yet improve performance via lower fees and costs. The foundation "lowered its investment management fees by side-stepping fees based on the portfolio size — a drag on returns — and shifting to a consultant who would do specified work on an hourly basis. The change also permitted us to change to a lower cost custodial arrangement," says Strong.
This was not undertaken in an arbitrary manner. Instead, an Investment Advisory Subcommittee of the Board's finance committee considered the merits of the passive approach and crafted a new Investment Policy Statement to guide the Board. The subcommittee undertook a step-by-step review, following the fiduciary guidelines promoted by fi360®, an international organization that promotes prudent investing Standards of Excellence.
Conclusion: Going forward
Looking back at the dramatic changes the Foundation has undertaken, Mr. Strong's advice to others considering similar changes is: "Keep your courage up. Sometimes the hardest part is simply raising the issue that a longstanding program may no longer be serving the organization the way it once did. Going forward, I think our Board values flexibility and nimbleness. I think it will be alert to organizations with new ideas and approaches and I expect we will respond as our community needs dictate." By making a few key strategic changes, the Strong Foundation has increased its impact while honoring the intentions of its founder.
To read more about the mission and goals of the Hattie M. Strong Foundation, visit it's website at www.hattie.org.