Why is it Important to Have an Internal Mission That is Separate and Distinct from an External Mission?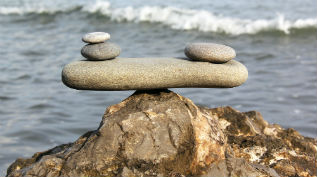 This month we are delighted to feature a question recently asked in our May webinar, Balancing internal vs. external missions in family philanthropy. This in-depth conversation on successful strategies for thoughtfully defining, measuring, and tracking both internal and external missions in family foundation features Julie Fisher Cummings and Doug Bitonti Stewart from the Max M. and Marjorie S. Fisher Foundation and Linda Tracy from the Tracy Family Foundation.
Our webinar participant inquired about the following:
"Why is it important to have an internal mission that is separate and distinct from an external mission?"
Responses from our May webinar panelists included:
When you have an internal mission statement that strengthens family ties and increases philanthropy and volunteerisim, it allows you to celebrate philanthropic work that might not fit in the core grantmaking or investing mission of the foundation. In our foundation, for example, the environment is not one of our impact areas, but we have some next gen members who are passionate about it. By having our internal mission, we can celebrate the work they're doing and highlight their passion for the rest of the family during retreats or other convenings because it is very much in-line with our purposeful and stated internal mission. 
We're celebrating the leadership and volunteerism of the family, and we're learning about their passions. Our internal mission gives the banner to celebrate this.
—Doug Bitonti Stewart,
executive director of the Max M. and Marjorie S. Fisher Foundation
By having an internal mission and staff dedicated to it, you're able to look for ways to improve further engagement in ways such as, surveying the family on an annual basis. We're always looking for different opportunities to meet our internal mission. If you combined the two, you might not give it the attention that it deserves.
—Linda Tracy, Tracy Family Foundation
If you have just one mission, you risk not attending to each mission separately. Internal and external missions need separate feeding and nurturing. Your internal mission of engaging philanthropic spirit, volunteerism, and leadership is very specific and different than your external mission on how you do your grantmaking.
—Julie Fisher Cummings,
vice chair of the Max M. and Marjorie S. Fisher Foundation
If you currently do not have access to our webinars, find out how you can take advantage of our Knowledge Center here.